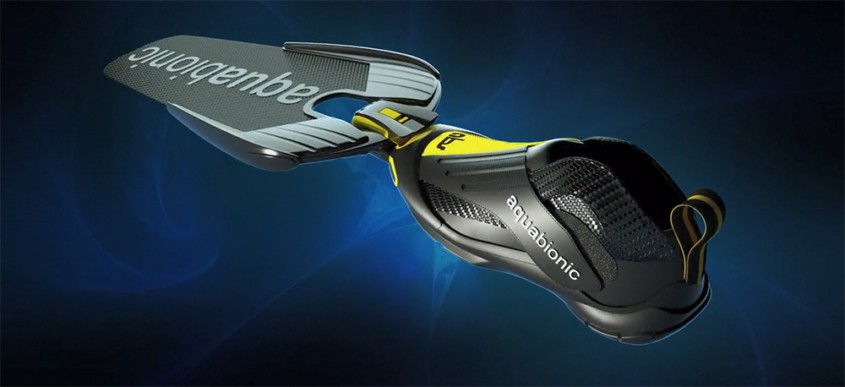 You may put any HTML here. This is dummy copy. It is not meant to be read. It has been placed here solely to demonstrate the look and feel of finished, typeset text. Only for show. He who searches for meaning here will be sorely disappointed.
Unfurtunately this project was not fully funded before the end date.
Aquabionic ABS: The Revolutionary System For Diving Fins
Aquatic hybrid shoes that connect to advanced fin-blade modules using ski-binding technology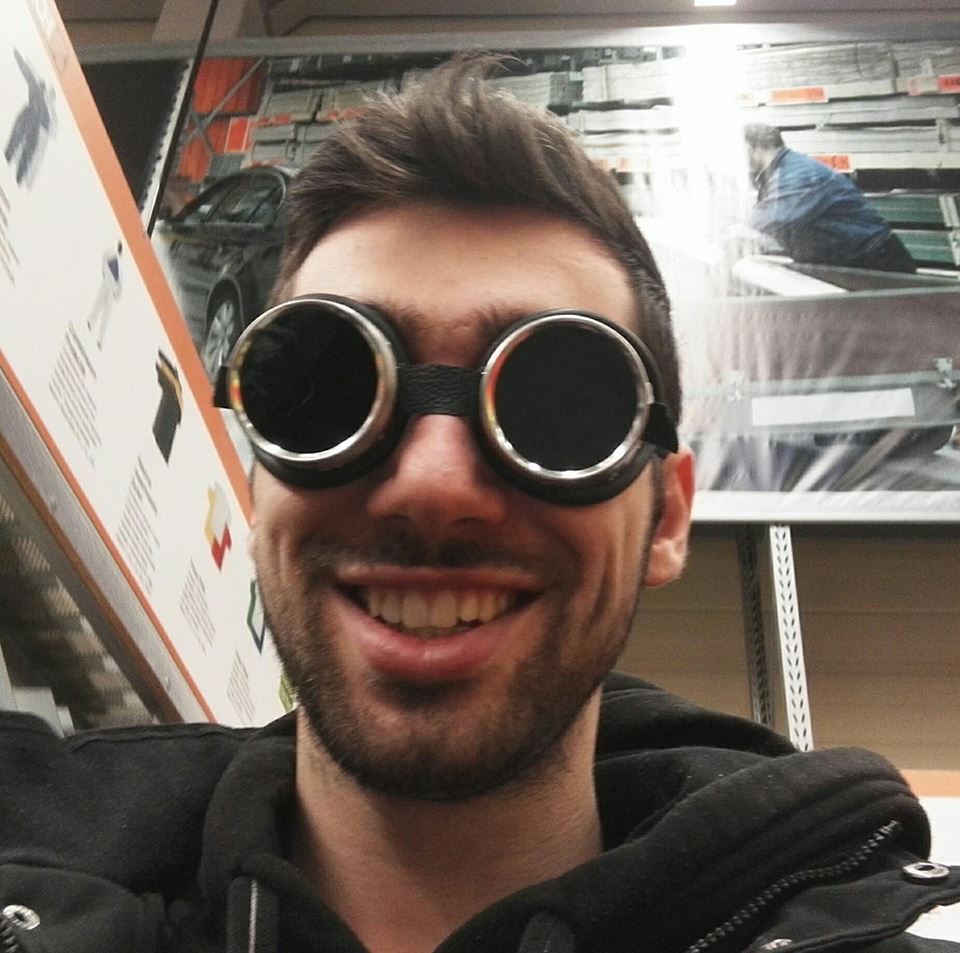 Dragos Cimpean
[embedyt] -pMvPU[/embedyt]
The aquabionic aquatic binding system (abs) combines high quality aquatic hybrid shoes and the most technologically advanced fin blade modules to bring you an unparalleled underwater experience.
Comfortably navigate any terrain with the aquatic hybrid shoes, then easily clip on your choice of interchangeable fin blades and you're ready to explore the ocean like never before. Diving and snorkeling never felt more natural.
[embedyt] _Tlk[/embedyt]
Putting on diving or snorkeling fins has never been an easy feat. Walking around in diving boots with no real foot support has never been an ideal situation for any aquatic sport enthusiast, and it shouldn't have to be.
Notice how similar systems for sport footwear, like in skiing or biking, have evolved over time and become more functional while diving fins have remained stagnant? So, why hasn't a new fin technology emerged?
With the aquabionic abs system fin technology finally entered the 21st century.
Our aquatic hybrid shoes provide you with the comfort, look and performance of a high-end sports shoe and allow you to exit and enter the water with more ease than any current diving boot. Our aquatic shoes maintain the natural movement of your feet while walking on land and the natural flex of your feet when maneuvering through the water. Customize your boots with your choice of a 2/3/4mm neoprene liner to best equip your thermal insulation needs for any dive condition.
The aquabionic abs system allows for hands-free step-in connection to fin blades while on hard surfaces and one-hand instant attachment while in the water. This ensures instant connection to your modular fin blades in any situation. This binding system was developed in collaboration with leading manufacturers of ski and sport shoe equipment in Austria and Germany.
Aquabionic takes a natural approach to its fin blade design, utilizing strategies found in marine mammals. Using our patented, award winning warp (water adapting responsive propulsion) technology, the fin blades adapt by actively optimizing the blade profile during each kick, which results in more efficient propulsion.
Y-frame identical blade designs allow the release of new and improved fin blades in short succession, simultaneously introducing new hydrodynamic findings faster than the competition. Every style of blade comes with different performance parameters allowing you to customize your dive.
Fin blade modules include a warp blade, warp hybrid blade, and long carbon blade.
[embedyt] -t5URovo[/embedyt]
Our revolutionary patented warp (water adapting responsive propulsion) technology anticipates a diver's kick impulse and amplifies the strength and kick style of any diver by adapting the fin blade profile during use. This results in reduction of surface air consumed and overall more efficient propulsion.
Our warp technology uses bionics as an approach to innovation. The fin blade modules translate patterns and strategies found in various marine mammals.
Not sure if it's right for you? warp technology excels at all technical kick styles, making the aquabionic fins the most versatile for all levels of divers.
We can't thank you enough for checking out our project and helping us make aquabionic abs a reality.
We know not everyone will be able to support us with a pledge, so even if you can't give a dollar or purchase a complete aquabionic abs, if you're a supporter of aquabionic abs, you can help us spread the word on Twitter, Facebook, Reddit, Instagram and anywhere else you can think of!
Risks and challenges
This project is fueled by the passion and love of people who want to inspire more people, both young and old, to embrace and explore our aquatic environment. We are experts in diving and snorkeling and have developed and produced innovative aquatic products in the past. There are always certain risks that can arise at any moment during a project like this. That being said, we're confident in our ability to produce, and have taken all the necessary measures. We have a highly qualified team of engineers and have partnered with leading manufacturing and fulfillment companies around the world. We just need your help to bring everything to fruition. Don't worry, we're completely prepared to bring aquabionic to aquatic worlds near you, and we have the manpower to make it happen, but if anything comes up along the way, you'll be the first to know.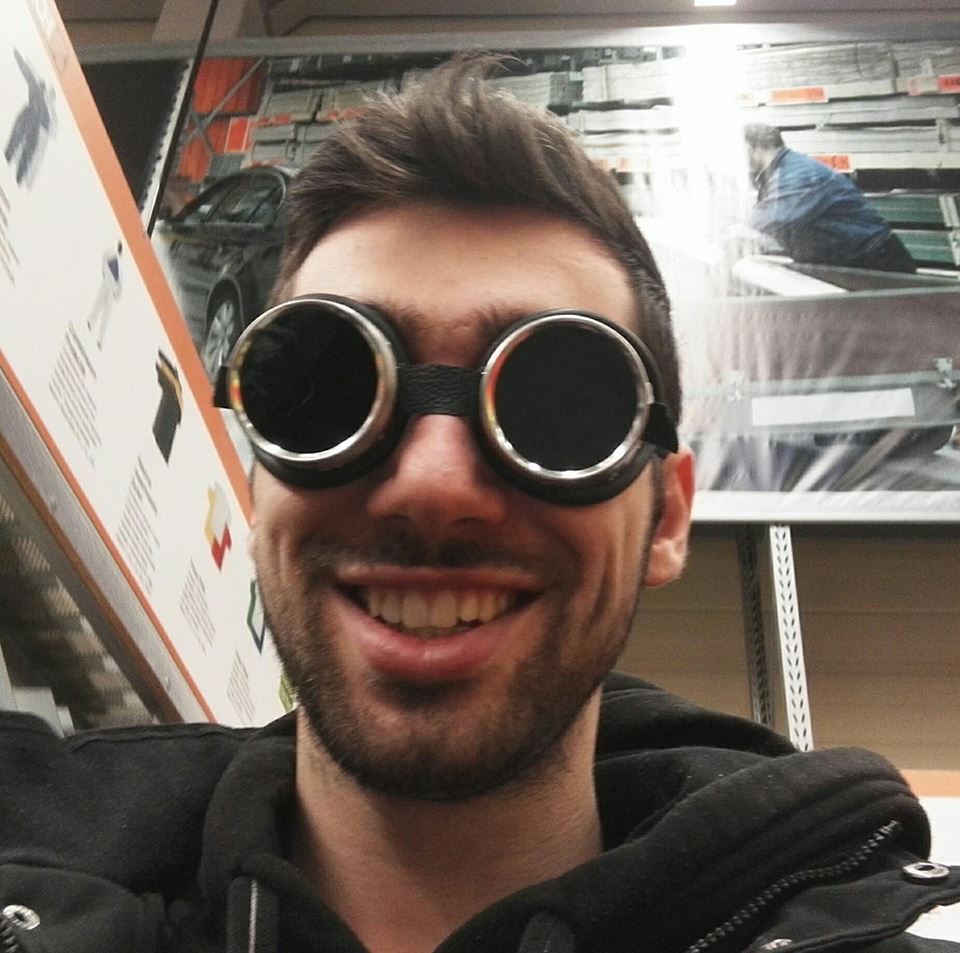 Dragos Cimpean
We are sorry, this project was not fully funded, no backers has been charged. We will keep everyone updated if this campaign is going to be relaunched. Thank you for your support!
Unfurtunately this project was not fully funded before the end date.