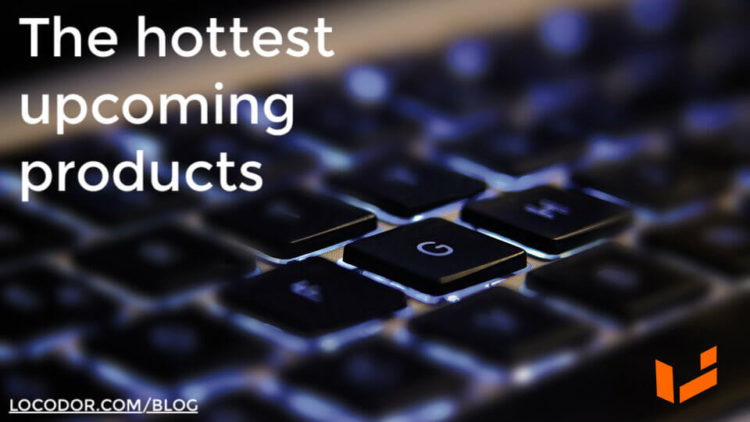 The Hottest New Tech Products of the Future
Today, technology has become integrated into just about everything. Most of our society is heavily influenced by technology, and consumers are always on the lookout for the newest gadgets and devices. And almost everyone we know has a smartphone and other tech that makes their lives easier. In fact, even aspects of our home lives are being taken over by new developments such as home security systems, smart fridges and TVs, and even smart dishwashers. Here are some of the newest upcoming products that will be hitting the market in the near future.
1. Samsung Modular TV
Samsung showed off their new 146-inch TV at the 2018 Consumer Electronics Show, called The Wall. Users will be able to alter the size and even shape of the TV screen. The TV will blend in with the background of the wall that it's installed on.

2. Phillips SmartSleep Headset
The new headband announced by Phillips promises to improve your sleep. The headband emits tonal frequencies which are supposed to improve your sleep cycle.
3. Beosound Shape
This wireless speaker system delivers high-quality sound, but what's unique about it is the shape and design of the speaker setup. The speaker system can be controlled with your smartphone as well.
4. Tailor-Made Steamer
Throw out your old clothes iron or hand-held steamer, because the Tailor-Made Steamer can steam your clothes faster and with barely any effort. The Steamer guarantees wrinkle and odor-free clothes in only 20 seconds. Not only that, but the Steamer is made from high-quality materials such as aluminum and polycarbonate. The clothes steamer also claims it's 20 times faster than a conventional iron or handheld steamer. This is definitely something you'll want to have in your home once it's released.
5. June Intelligent Oven
This countertop oven is pricey, but it allows you to really enhance your cooking experience. The oven features Wi-Fi connectivity, a camera, and artificial intelligence which apparently allows you to weigh and monitor your food with barely any user input. The June Oven may not be for the average consumer, but professional and aspiring chefs may want to use this for their dishes.
These are only a few of the upcoming gadgets that have been announced this year, but we can already see how much technology is influencing our lives. I wonder what kind of stuff we'll see next year?