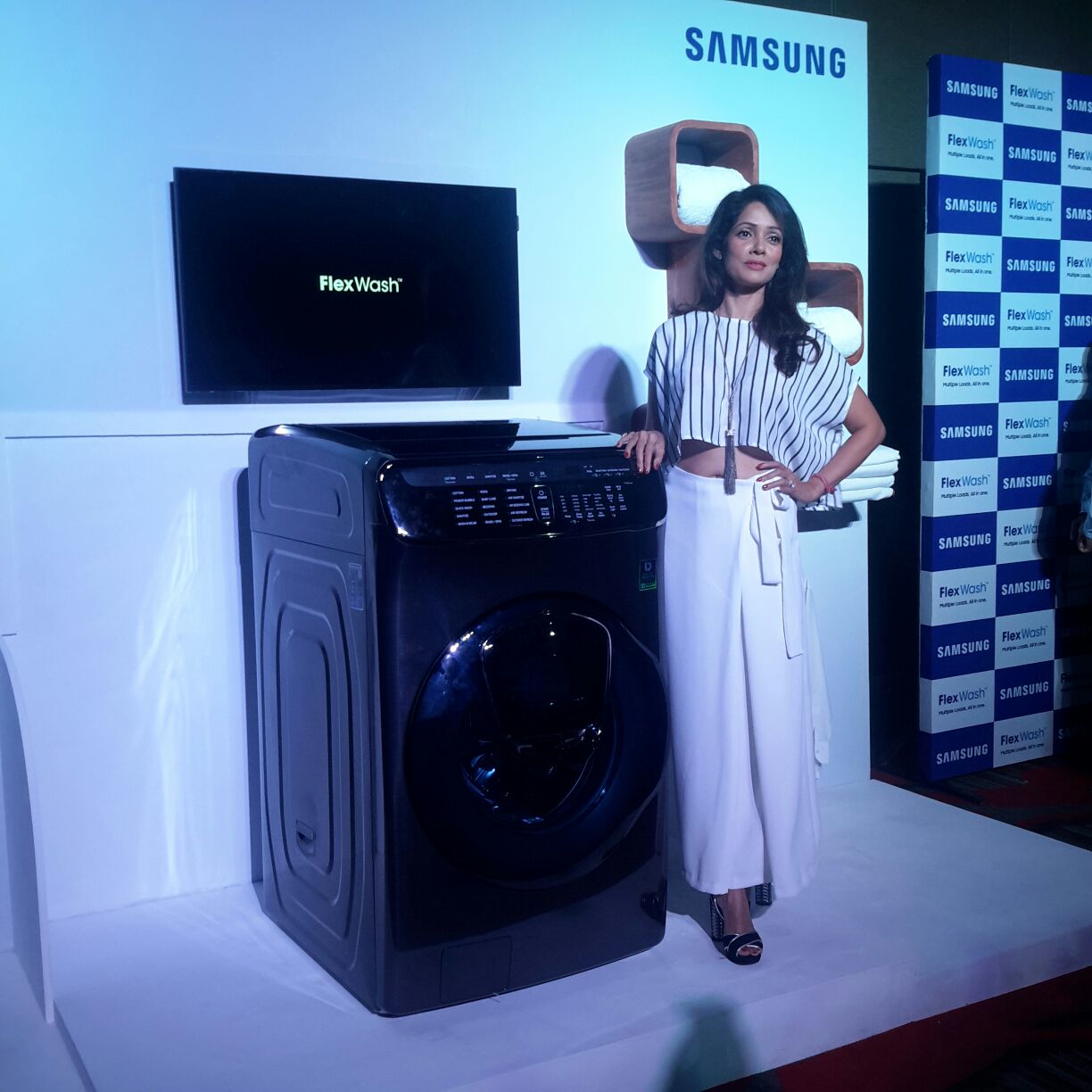 Be smart: let tech lend a hand with life's basic necessities to make your life much easier.  
Be smart: let tech lend a hand with life's basic necessities

Whether you are looking for smarter ways to do your laundry or cooking, or to improve your living environment or on-the-move experience, technology has the answers

Based on these principles, the following four gadgets look set to improve the quality of your life.

Yi

FlexWash + FlexDry by Samsung, which is already available in the United States, is a two-in-one machine which was unveiled at CES 2017 in Las Vegas in January.

The four compartments of this machine – two for washing; two for drying – can take care of different laundry needs at the same time.

The front-loader of the FlexWash has five cubic feet of capacity, while another cubic foot of capacity for smaller loads is available in the top loader, which can operate separately from the main load.

FlexDrytakes care of a large laundry loads – and can dry additional items at the same time in the top-loading Delicate Rack zone – using a heated-air flow of between room temperature and 35 degrees Celsius, controlled intelligently based on the fabrics. The main dryer compartment also has MultiSteam technology, which freshens and disinfects clothes while reducing odours and wrinkles.

Samsung's SuperSpeed technology reduces wash cycles to as short as 30 minutes, while its PowerFoam technology optimises the effect of water, air and detergent to achieve deep cleaning.

The machine is reputedly quieter than conventional counterparts.

FlexWash + FlexDry users can start, stop, and monitor the compartments of the machine remotely through Samsung Smart Home app.

The First Robotic Smart Hands-Free Steamer for Clothing. Helps you get your clothes wrinkle-free!

The CherryStone Steamer is the first ever, hands-free, lightweight, portable steamer that will take the wrinkles, stains, and odors out of your clothes in just 20 seconds.

In short, ironing the wrinkles out of your clothes is a hassle and has been a hassle for more than a century since the first electric iron was invented in 1882 and so far, no one has done anything about it.

Shí

Instant Pot Smart by Canadian brand Instant Pot is Bluetooth-enabled to allow programming and monitoring from smartphones or tablets. It is designed to be a pressure cooker, slow cooker, rice cooker, porridge maker, steamer, sauté pan, yogurt maker and food warmer all-in-one, and is said to speed up cooking by up to six times while using up to 70 per cent less energy.

With a mobile app, you can programme recipes into the cooker and share them with friends. Instead of boiling potatoes, you can steam them for 15 minutes for a much better outcome. There is even a recipe for onsen tamago (hotspring egg). The cooker remains tightly sealed during cooking to retain the goodness.

Various modes and temperature settings allow you to brown, simmer or thicken as well as to slow cook. The cooking process is monitored by a microprocessor to achieve the ideal pressure, temperature, timing, heating intensity and duration. The 24-hour timer and automatic keep-warm feature let you go home or wake up to ready-to-serve food.

Instant Pot products are currently available in the US and Britain.

Five home gadgets that make perfect sense

Zhù

Soon, we will all be able to refurbish or design our homes through augmented reality. But whatever furniture or wallpaper you pick, it won't look good without the right lighting. There is no "one light fits all" solution; soinstead, we have to be "smart".

Seeing is knowing: how augmented reality apps are helping amateur interior designers visualise their dream home

Heelight, a smart light bulb designed and developed by MicroNovelty, is said to have the ability to "hear" its environment and uses that ability to generate light of the appropriate brightness and colour.

It has a "night" mode which dims when it senses that you have nodded off, and lights up again when it hears you getting out of bed. The 12 shades of blue include "ocean" among them, and the obligatory "candlelight" mode ensures a romantic evening.

Heelight can react to activities, with the "clink" mode flashing to the chiming sound of glassware during a toast. There are also whimsical options, such as the spooky "pumpkin" mode for Halloween, the "coward" mode, which flashes to screams, and the "sex" mode, which has a pink glow that reacts to intimate sounds.

The bulb is compatible with an E27 socket, and has 30 modes and 16 million RGB colours. To control the bulb, download the Heelight Pro app (free on Android and iOS) and scan the QR code that comes with the product. You can synchronise a group of Heelight bulbs.

Heelight controls the functions through sound waves picked up by the bulb's inbuilt microphone.

Heelight bulbs are not available yet, but a Kickstarter appeal to fund it has gone live.

Xíng

When it comes to mobility, the growing selection of green cars is good news for those with concerns about the environment, and who embrace technology.

Green light: five electric or energy-efficient cars that are exciting to drive

Cycling has long been an environmentally-friendly mode of transport in many European cities, so it is no surprise that the COBI hub, one of the latest smart-bike innovations, comes from Europe.

You can mount most smartphones onto the steering handle and it becomes the centre of everything. This system holds, protects, charges and manages your smartphone while you are cycling. The integrated thumb controller allows you to keep your hands on the handlebars and your eyes on the road while you select some music, check the weather forecast, browse data or call a friend.

COBI is integrated with Apple Health, Google Fit and Strava, so you can track your rides automatically.

The full-size bike navigation based on OpenStreetMap comes with accurate weather data and down-to-the-minute forecasts, and cyclists can search for the shortest, fastest or quietest routes. Through Komoot, you can find and develop new routes, and enjoy a 2D or 3D illustrated navigation tour complete with turn-to-turn voice commands.

The AmbiSense Light System can turn itself on automatically when it's getting dark, and comes with daytime running light, low-power beam and full beam modes. There is a wireless, automatic rear light with indicators activated by the handlebars.

A waterproof speaker acts as an electronic bell and a security alarm.

FlexDrytakes care of a large laundry loads – and can dry additional items at the same time in the top-loading Delicate Rack zone – using a heated-air flow of between room temperature and 35 degrees Celsius, controlled intelligently based on the fabrics.
Source: Be smart: let tech lend a hand with life's basic necessities