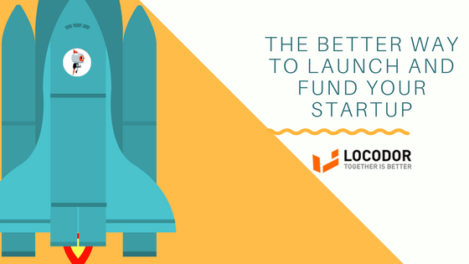 From Backers to Buyers: How Crowdfunding Helped Me Launch a Product the Traditional Way
START YOUR PROJECT TODAY![/caption] Nearly four years after my first crowdfunding campaign, I'm finally ready to launch a product the old-fashioned way. Going from collecting backers to making the entire investment up front was a big, but exciting, leap; for the first time, my customers can buy a product the moment it launches. The training wheels are officially off. I couldn't have done it without the power of Crowdfunding. Here's what I did on the platform before making the jump.
1. I created a brand identity.
Launching a bike lock and a travel backpack attracted certain types of backers. By engaging with them and asking them questions, I learned what attracted them to the products. Today, I know I'm making products for people who are similar to me -- constantly on the move, often strapped for time and comfortable multitasking -- which helps me design new products I know my customers will use and love. Related: The Ultimate Pre-Launch Crowdfunding Checklist – a quick marketing guide
2. I developed an engaged audience.
My email newsletter currently has more than 30,000 subscribers, most of whom found me through through Kickstarter and Indiegogo. Going into the watch launch, I knew I already had a group of people who were familiar with my brand and liked my aesthetic. I've been in contact with many of them since 2013, back when they took a meaningful gamble on my first product. At this point, they're more than just customers -- they're my community. Related: 10 Tips to Make Your Crowdfunding Campaign a Success
3. I learned the importance of press coverage.
That sounds rudimentary, but when I launched the bike lock, I didn't fully understand that online articles and mentions can make or break a campaign. Major media coverage often has a global ripple effect, leading to more backers in the U.S. but also in Germany, Singapore, Japan and other parts other world (which, in turn, generates even more press coverage). I started actively reaching out to editors and reporters, learning (mostly through trial and error) the types of pitches that worked and the types of pitches that didn't. A general rule of thumb: Pitch journalists who have covered products similar to yours. Don't go in expecting to hear back from everybody (or you'll be sorely disappointed). Instead, cast as wide a net as possible and be polite, always. Related: Indiegogo's Founder Shares 4 Tips to Get Your Crowdfunding Campaign Funded
4. I went through the manufacturing process.
For both the bike lock and the travel backpack, I worked with manufacturers in China. This meant that when I started looking for a factory to make the watches, I was already familiar with general do's and don'ts. I knew to start looking for leads on Alibaba to get a rough price idea. I also knew how to spot bad operators (if a manufacturer has one logo on his business card and another logo on "his" factory, run). Eventually, I settled on a manufacturing facility that also produces watches for a well-respected major brand, a indication of respectability and craftsmanship I wouldn't have known to look for if I'd gone into the process blind. Related: Why Crowdfunding Leaves Other Growth Tactics in the Dust
5. I saw the forest for the trees.
In the midst of a product launch, it's easy to get caught up in the details and forget the bigger picture. After multiple crowdfunding campaigns, I'm able to take a step back and identify what worked and what didn't. Timing played a huge role in the success of both campaigns. This time around, I kept our release date in mind from the beginning. Using Google trends, I knew that web searches for watches steadily climb in the months leading up to Christmas. I chose to launch in mid-November, in time to take advantage of the spike in watch-related searches, but not so early that the press generated from our launch wouldn't coincide with the gift buying window that precedes the holidays. Overall, a lot of the steps are similar to launching a product via crowdfunding and a traditional launch. The biggest difference is that if you don't already have an audience, launching via Kickstarter or Indiegogo can be a great idea if your product is a good fit and offers some sort of new tech or advantage over other products in the market. Crowdfunding has millions of visitors a month looking to invest in exciting new projects. If you launch your new project by yourself on your website or landing page, you will face a big challenge to get the same type of engaged audience that is already on many Crowdfunding platforms, such as, the social network crowdfunding platform called LOCODOR. not to mention the upfront investment.
If you are able to launch via crowdfunding, it's a great way to get backer feedback before production starts -- so you know you can perfect your product on the first launch. If you are investing upfront in purchasing thousands of units, it's important that you are confident in your abilities to make a great product.