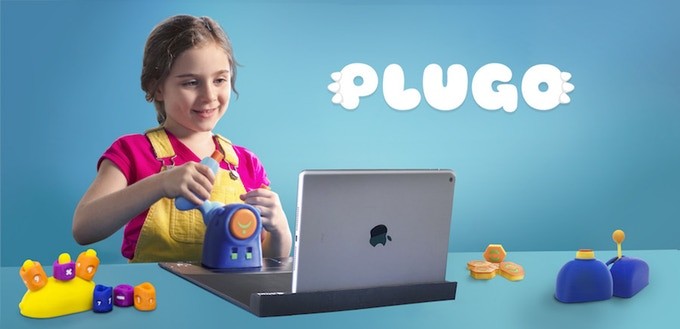 You may put any HTML here. This is dummy copy. It is not meant to be read. It has been placed here solely to demonstrate the look and feel of finished, typeset text. Only for show. He who searches for meaning here will be sorely disappointed.
Unfurtunately this project was not fully funded before the end date.
Plugo An Educational Augmented Reality Gaming Kit
Education
Legacy Team LA
About
A gaming system fuelled with the power of augmented reality that comes with four gaming kits: Quest, Count, Link and Steer.
Designed for kids between the ages of 5 and 11 years, each kit comes with many exciting educational games that are conceptualized to make your child learn, play and have fun—all at the same time.
No wires, no electronics or additional hardware; our gaming system requires minimum effort to set-up and play.
Did you know that children spend at least two hours in front of a screen every day? With rapid advancements being made in technology, screen time is inevitable. But we, at PlayShifu, have made it worthwhile.
With Plugo, your child can interact and play using various kits. They won't even realize they're learning math, vocabulary, dexterity, logical reasoning, critical thinking and so much more.
We sent prototypes of Plugo to educators and parents from around the world to put our thought and hard work to test. The feedback we received from them was more than overwhelming.
"Woohoo" – Kenai and Keiden, Age 6
"With critical thinking being part of everything, Plugo will really help my soon-to-be-first-grader…"  – Brenda Gomez, Mom of 3
We know your child's development does not come easy. We are only trying to help.
Once your child starts to play on Plugo, your child's growth and development will be mapped via the challenges and problems in the game. Updated weekly and monthly, you will be the recipient of Plugo's in-depth progress report that will give you a window into their brain along with information to help you take them to the next level.
Other than endless hours of hard work and love that went into making Plugo, here's what makes it sweeter:
Easy to store – The pillar of our gaming system—the Gamepad is foldable, making it space-friendly and easy to store, without adding on to the clutter of your child's toy room.
Recycled plastic – All Plugo toys will be manufactured with recycled plastic without using toxic paint, making Plugo eco-friendly.
Safety first – Ensuring the safety of your child is paramount to us. We ensured that the magnets are embedded inside each part to make sure the kits are safe for play.
Robust and durable – We are conducting multiple rounds of design and testing to ensure that our toys endure rigorous use.
Plugo is our next innovation that we conceptualized after completing a successful Kickstarter campaign for our AR globe, Orboot. We create award-winning AR-based educational toys to illuminate your child's mind and, much like Orboot, Plugo will fire up your child's imagination using STEM.
After multiple rounds of developing, testing with children, incorporating feedback and upgrading – did we finally come up with Plugo.
Undoubtedly, Plugo is not a dream. It is now a reality.
Legacy Team LA
We are sorry, this project was not fully funded, no backers has been charged. We will keep everyone updated if this campaign is going to be relaunched. Thank you for your support!
Unfurtunately this project was not fully funded before the end date.