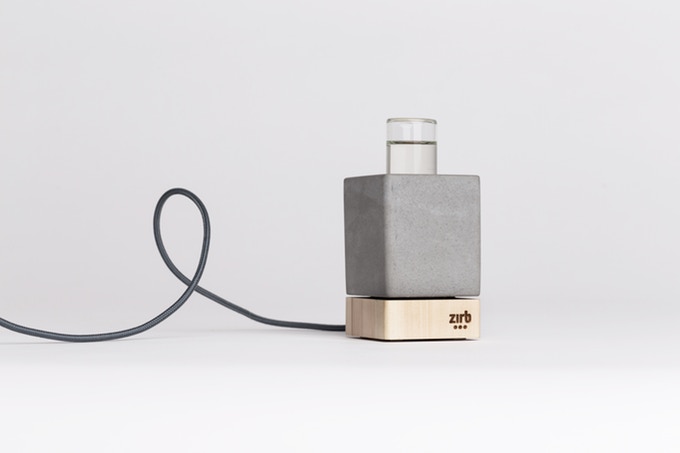 You may put any HTML here. This is dummy copy. It is not meant to be read. It has been placed here solely to demonstrate the look and feel of finished, typeset text. Only for show. He who searches for meaning here will be sorely disappointed.
Unfurtunately this project was not fully funded before the end date.
zirb.Mini
First self-sustaining Austrian Stone Pine essential oil ventilator. Guaranteed delivered BEFORE X-MAS 2018.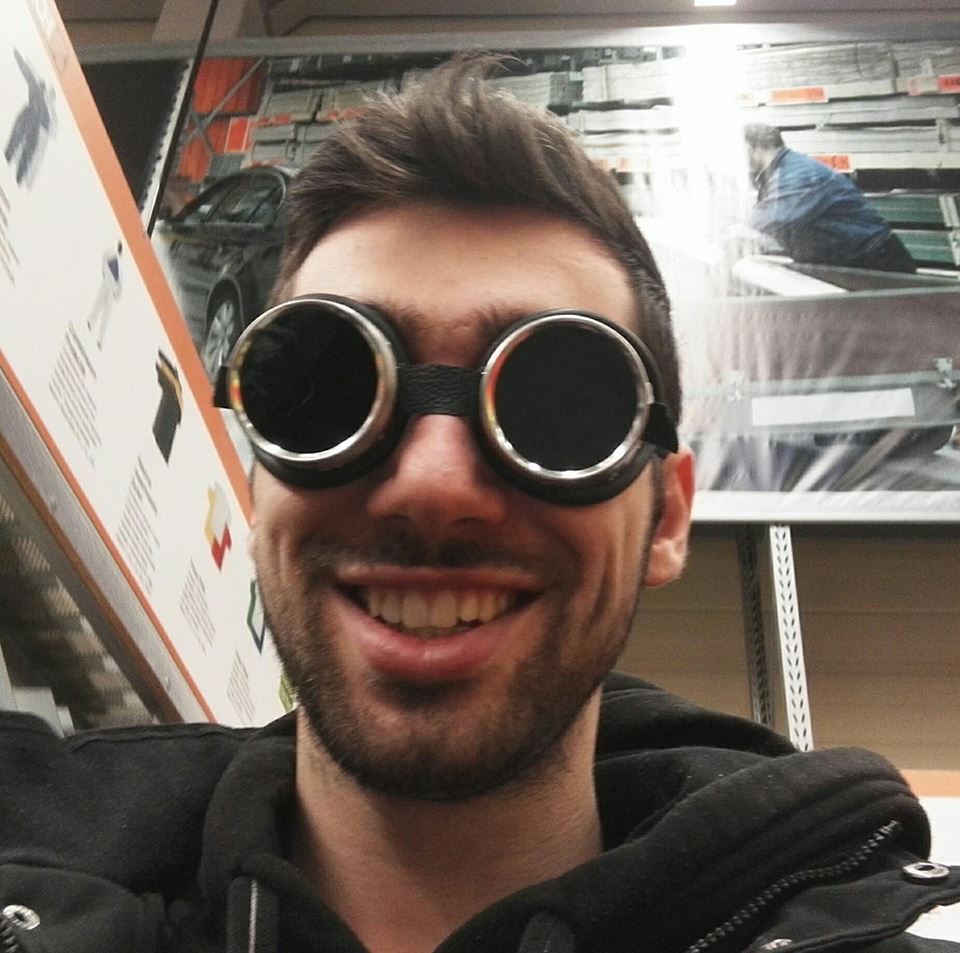 Dragos Cimpean
What is a prototype?
A prototype is a preliminary model of something. Projects that offer physical products need to show backers documentation of a working prototype. This gallery features photos, videos, and other visual documentation that will give backers a sense of what's been accomplished so far and what's left to do. Though the development process can vary for each project, these are the stages we typically see:
Proof of Concept
Explorations that test ideas and functionality.
Functional Prototype
Demonstrates the functionality of the final product, but looks different.
Appearance Prototype
Looks like the final product, but is not functional.
Design Prototype
Appearance and function match the final product, but is made with different manufacturing methods.
Production Prototype
Appearance, function, and manufacturing methods match the final product.
About
It all started three years ago. Here. On Kickstarter. You supported our vision on bringing nature into your homes and offices. You, the amazing Kickstarter community, believed in us and our products before anyone knew that we even existed.
Your overwhelming support and feedback has been crucial for our development and where we are today. Thank you so much for your encouragement all the way.
Today, we are proud to return to Kickstarter. We offer you, the community that cares the most, the chance to back our vision once again and gain exclusive access to our newest invention – the zirb.Mini.
The Austrian Stone Pine, pinus cembra or "Zirbelkiefer" (as we call it here in Austria) is the last tree standing, before the timberline. Consequently, it mostly grows 1800 meter above sea level, exclusively in the Alps. For centuries, people from the Alps have been building furniture and rooms from Austrian Stone Pine. The scent of this specific type of high alpine tree has recently been scientifically (see sources at the bottom) proven to be able to potentially help with the following: 
For everyone still wondering what the Austrian Stone Pine actually smells like, imagine the following scene: You are hiking through a vital green colored middle European high alpine pine forest. The sun is rising and the freshness of the morning is in the air. You stand still to enjoy the beautiful nature and you are fascinated by how alive and relaxed you feel. You take a deep breath in… Now hold right there! It's the Austrian Stone Pine you are smelling :)
We are more than proud to claim more than 3000 satisfied customers over the last three years. It has been a great privilege to improve their daily lives and health with our products.
Standard scent dispensers work with of a lot of synthetic remedy and are mostly made out of plastic. Moreover one usually has to plug them directly into the outlet. Whereas zirb.Mini consists of natural materials such as Austrian Stone Pine, fair-faced concrete and ceramic.
The "best solution" and only way in the past for diffusing the essence of the Austrian Stone Pine was trickling some drops into a small wooden bowl. This required you to actively drip some of the valuable essential oil every day. This is not convenient at all. The zirb.Mini revolutionizes the continuous diffusing functionality of essential oils.
Because Austrian Stone Pine is the slowest growing pine tree in Europe it is not only the most expensive but also one of the most exclusive. Although many potential customers love this special scent, the high price for bigger furniture made from Austrian Stone Pine depicted an obstacle. This is the main reason why we invented an awesome like-minded product at a price which appeals also to people who haven't experienced the character and benefits of the stone pine scent yet.
Additionally, we always wanted to create a product which also works as a perfect present for everybody. No matter if you want to gift yourself or one of your loved ones. zirb.Mini embodies an investment in well-being and health. It is up to you now, to give yourself or somebody else a treat.
Another reason for developing the zirb.Mini is finding an efficient scent solution for smaller rooms (below 20 square meters). On the one hand the build-in ventilator in combination with the patented zirb.Oil perfectly spreads the natural scent within smaller spaces. On the other hand the compact design of the product makes it easy to position it anywhere.
Mobile first! With the need for creating a handy and results-producing ventilation system, we thought of (nearly) every possible application. No matter if you want to surprise and impress your working colleagues in the meeting room (trust me...they will love it) or taking your zirb.Mini along on your business trip. Since the zirb.Mini is running on a standard USB cable, the possibilities of where you can take it are almost endless.
Your zirb.Mini works 24/7 for your well-being. After a quick plug'n' play installation you have the option to easily change the zirb.Oil every other month. The exchange of the zirb.Oil will take you only few seconds. Now you can sustain the pleasant high alpine scent throughout the entire year.
No Plastic waste – unlike almost all other scent dispensers on the market.
No artificial chemicals or any other synthetic stuff that you are breathing. The production of our zirb.Oil is monitored in the most rigorous way possible. All arrangements for inspection of the European Union are met in an exemplary manner. If you could only smell this natural essential scent right now, you would definitely know what we're talking about.
Did you know that the olfactory sense was the first sense that we humans had? This also explains why the sense of smell is directly connected to our brain. Briefly speaking, a stuffy meeting room will automatically make you feel a little slack and maybe even tired, whereas the smell of your grandmother's freshly baked Christmas cookies will immediately make you feel happy.
We all are confronted and working with screens (Mobile, Laptop, iPad, etc.) all day. This sometimes lets us forget we don't solely exist digitally, but also have a body which needs rest. zirb.Mini will independently help you noticing that you physically have arrived home (or your room of choice) in order to start the regenerating process of your body. Feeling more relaxed and well-balanced from the special natural scent of the Austrian Stone Pine makes sense if you know the good feeling of returning home after a long hike through nature. Simply put, zirb.Mini makes you feel like you are in the refreshing nature while being in your room.
With it's simplistic and modern design the zirb.Mini is delightful to look at. The exclusive natural components constitutes an upgrade to any interior design. Fitting into both –a rather classic interior, as well as an modern designed space – is another strength of zirb.Mini.
To sum it up the zirb.Mini is different to the normal synthetic scent diffuser in so many ways:
100% mechanically produced 
Made out of industrial plastic; every product looks the same 
Synthetic mixed fragrance 
 Mostly tricky to refill 
No built-in ventilator 
A lot of packaging waste 
No story telling 
Plugged in the outlet directly 
Does not work with an USB Port 
Not already packaged as a present 


High-quality, handmade Austrian product 
Exclusive natural materials; every product is individual 
No chemicals. 100% Austrian Stone Pine essence. 
Easy to refill 
Multiplied effect through the built-in ventilator 
Nearly no packaging waste 
Unique and creative packaging 
Flexible operational area with USB cable 
Can be plugged in any USB slot (such as laptop, etc.) 
Packaged as a present for you to give to your loved ones
As a young company one always misses three things: 1. Time, 2. Staff, & 3. Money.
About number 1. Since we're all are working on this project as many hours as possible, you won't be able to help us adding time to our workday.
About number 2. Although we would love to get to know you in person and check if your skill set would fit our needs... finding motivated and suitable personnel is a challenge that we love.
About number 3. Yeah...we can definitely use your support here. Not only for developing and improving our adored product, but also for buying the necessary components for producing our beloved zirb.Mini. Another factor for the needed funding can be seen in translating our website, digital brochures, as well as manuals for international customers and markets.
Integrated 400PCX ventilator 
13 x 6 x 6 cm 
High quality and regional Austrian Stone Pine wood 
CE-Certified production 
Patented functionality of zirb.Oil 
8 dBA (unhearable) 
High-quality, handmade Austrian product
What started with three young founders three years ago, has become a company with eight team players closely working together. We all are sharing our passion for the outdoors, sports, and of course good and healthy quality of air.
We are privileged to live in beautiful Innsbruck, Tyrol (Austria), with having stunning mountains just in front of our doorstep. We simply want to work out the good effects that mother nature has to offer, design (add a sprinkle of functionality ;) and package it in an unforgettable way and share it with the world.
In order to keep on inventing new, functional, and sustainable products for bringing nature's effect into your room, we invite you to support us.
We have gathered a lot of knowledge in production over the past three years. With the end of our Kickstarter campaign we will have ordered all necessary components from our suppliers. The contracts for production – in case of a successful campaign – are already signed and our suppliers are on aggressive stand-by.
The release of the zirb.Mini is scheduled for Spring 2019 but we want to spread a little Christmas and Holiday cheer this year already. Therefore, you will get your product easily before Christmas 2018.
One zirb.Oil (36ml of Austrian Stone Pine Essence) will last for about 6 weeks. Factors such as room temperature, number of people in the room and humidity influence the duration of effect. When your zirb.Oil is finished you can easily order on www.zirb.at.
Reference
1) Grote, V., Lackner, H., Muhry, F., Trapp, M., & Moser, M. (2003). Evaluation der Auswirkungen eines Zirbenholzumfeldes auf Kreislauf, Schlaf, Befinden und vegetative Regulation. Forschungsbericht, JOANNEUM RESEARCH Forschungsgesellschaft mbH, Institut für Nichtinvasive Diagnostik. Volltext: www. zirbe. info.
2) Ionescu, A. (2009). Das gesunde Zirbenholzbett (Doctoral dissertation, uniwien).
3) Apetrei, C. L., Tuchilus, C., Aprotosoaie, A. C., Oprea, A., Malterud, K. E., & Miron, A. (2011). Chemical, antioxidant and antimicrobial investigations of Pinus cembra L. bark and needles. Molecules, 16(9), 7773-7788.
Risks and challenges
The major challenge can be seen in the missing funds for ordering the necessary components. As a young organization it is tricky to even overcome the minimum order quantity of essential elements for production. But this is why we have you, dear supporter, to make the impossible possible.
The next hazard could be tightened on a delay of suppliers. In other words, a hold-up of substantive parts will result in a delayed production. In order to proactively overcome this threat, we have briefed all suppliers and obtained a signed agreement of the delivery date from every single one.
Another great challenge can be seen in the production or assembling itself. In order to tackle this topic, we have created so many prototypes of the zirb.Mini, we know exactly what to do. Not only have we designed the zirb.Mini with the special modeling software "Autocad", we also consulted professional designers and production experts. After rehearsing the assembly steps many times, we are absolutely motivated and well prepared for production.
We don't have to complete any other open projects from the past, it's all been done. Additionally: We don't need any approval from any agency or other companies in order to ship. From the moment we have received all needed components, we will start production until we are finished and we will ship the zirb.Mini immediately. That's for sure.
Risks are low. We've done this before and we've delivered all our rewards on time. Plus, this time we can count on an even bigger and more experienced team, working with us every day to bring the extraordinary zirb.Mini to life.
Learn about accountability on Kickstarter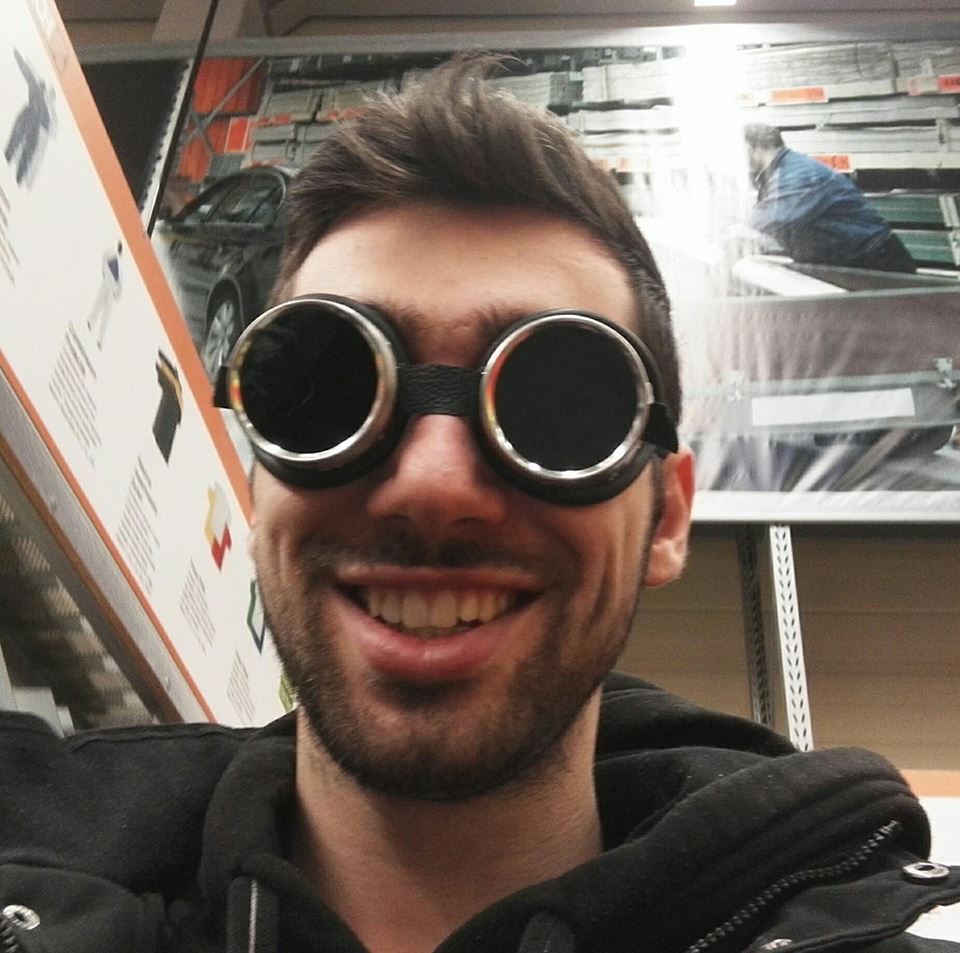 Dragos Cimpean
We are sorry, this project was not fully funded, no backers has been charged. We will keep everyone updated if this campaign is going to be relaunched. Thank you for your support!
Unfurtunately this project was not fully funded before the end date.