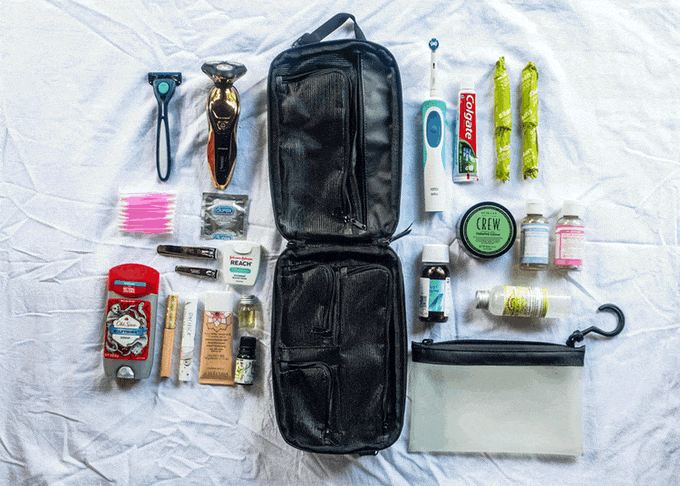 You may put any HTML here. This is dummy copy. It is not meant to be read. It has been placed here solely to demonstrate the look and feel of finished, typeset text. Only for show. He who searches for meaning here will be sorely disappointed.
Early Bird: 1 Expeditioner Toiletry Bag
Includes:
1 Expeditioner Toiletry Bag
Post Kickstarter Retail Price $69
INCLUDES:
$59 + $0 shipping cost
1 Expeditioner Toiletry Bag
Includes: 1 Expeditioner Toiletry Bag Post Kickstarter Retail Price $69
INCLUDES:
$64 + $0 shipping cost
Combo Pack (1 Explorer + 1 Expeditioner)
Includes: 1 Explorer (smaller) Toiletry Bag 1 Expeditioner (LARGER) Toiletry Bag Post Kickstarter Retail Price $118
INCLUDES:
The Explorer
The Expeditioner
$99 + $0 shipping cost
2 Expeditioner Toiletry Bags
Includes: 2 Expeditioner (Larger) Toiletry Bags Post Kickstarter Retail Price $138
INCLUDES:
$118 + $0 shipping cost
Expeditioner: The Smartest Toiletry Bag For a Wise Traveler
Super durable & versatile bag made from the premium quality materials. Lets you organize & pack your toiletries smartly and efficiently!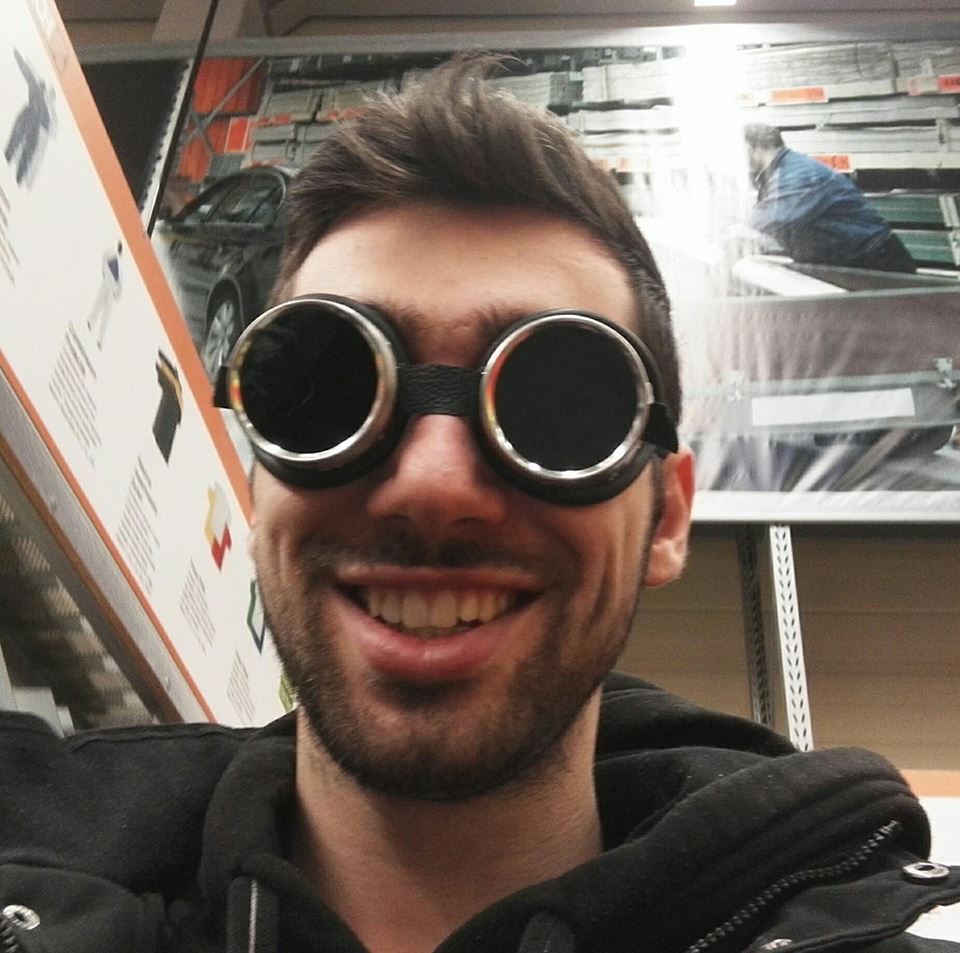 Dragos Cimpean
How much of my stuff fits in there?
We're Gravel – We're passionate about designing travel products that become trusty companions. Why the name Gravel? You know that sound when your tires leave the pavement for a dirt road? That's us.
Dirt roads have led us to some our favorite places in the world – hot springs, mountain trails, and beautiful scenic routes. To us, Gravel is the means to take us somewhere amazing.
Introducing The Expeditioner Toiletry Bag
What Is The Expeditioner Toiletry Bag?
Man that's a great question, thanks for asking. Toiletry bags – it's probably something you don't think about all the time but it's something that you need every single time you travel. We've set out to design the best toiletry bag on the planet.
This bag will carry it all while staying compact. Pack in an electric razor, electric toothbrush, loads of liquids, etc…easy peasy. See how we did it below!
Wait, how is it possible to fit all that stuff?
Gravel On The Internets:
How to back this campaign:
1. Click "Support Now"
2. Pick your reward level
3. Want to add more bags to your reward? Check out the graphic below titled "Purchase Levels" and under "Add Expeditioner to any order" and increase your pledge amount accordingly. (Shipping for additional bags will be collected via BackerKit surveys)
Our Story
Chris met Lance at a kickstarter party in Utah, USA and Chris shared his idea for a new way to carry toiletries while traveling. The problem we saw was that many travelers were packing their toiletries into ziplock bags, giant "catch all" bags, and sometimes foregoing a toiletry bag all together. After many late nights researching & designing they launched "The Best Toiletry Bag For Traveling" on Kickstarter last year – making an organized, compact, & easier way to travel light.
Goodness gracious…we raised over $200k in crowdfunding and Gravel has now shipped thousands of our bags to 65+ countries around the world. We're blown away and humbled. Backers like you brought Gravel to life. This time around, with your help, we're making our best products even better.
We're here for our second Kickstarter. After launching our first product we received a lot of awesome feedback and found there was a huge need for a toiletry bag that would more comfortably fit electric toothbrushes, electric razors, larger liquids, & bulkier items – all while staying compact & organized.
We packed up our bags and moved from the USA to Vietnam for a few months to live next to our manufacturer so that we could speed up the development process. We are SO EXCITED about this new bag!
What makes this the best toiletry bag?
Here's The Problem:
Current toiletry bags on the market often have no organization options & feature just one or maybe two compartments. Since when did Ziplock become the #1 provider of toiletry bags?!
Spilling your shampoo all over everything is the worst and mixing all of your toiletries together is way gross. One of our least favorite thoughts is picturing our nail clippers rubbing up against our toothbrush. Why should your toothbrush be in the same pocket as your toenail clippers? We thought there had to be a much better way.
Here's The Solution:
The Expeditioner was designed with 8 separate pockets to keep you organized and pack a ton of stuff for extended trips. Carry bulkier items like an electric razor, electric toothbrushes, and large liquid containers while still staying compact. We used only premium materials so it cleans easily, and it just feels fantastic in your hands.
Electric Razor/Taller Items Pocket – A mesh pocket with a curved zipper for easy access. It easily fits electric razors, hair combs and taller items! This pocket is large to add versatility so you can pack this as you'd like…it's cozy in here. Ladies, if you are blessed to not have a beard and don't have an electric razor then you can easily fit mascara, tampons, and other stuff. (10" Length x 4.5" Wide)
Water Resistant Toothbrush & Toothpaste Pocket – This pocket is solely for your toothbrush to keep your toothbrush from gathering debris & from rubbing up against anything but your pearly whites. Easily fits an electric toothbrush and travel sized toothpaste OR a full sized toothpaste & regular toothbrush. If you have an electric toothbrush and use lots of toothpaste there's plenty of room for a full size in other pockets.
Pro Tip! We've also found this pocket is VERY useful as a very convenient toothbrush holder while traveling. While hanging your open toiletry bag, leave this pocket partially open to let your toothbrush air dry and prevent it from falling on that gross hotel floor. (10" Length x 1.5" Wide)
Deep & Tall Pocket – A mesh pocket to fit your deodorant, comb, & all sorts of other essentials that might be longer. (10" Length x 3" Wide)
Two Deep Mesh Pockets – Pack these how you'd like! We were able to easily fit items like beard oil, q-tips, mustache wax, flossers, and finger nail clippers. (5" Length x 3" Wide)
DEEP Water Resistant Pocket – Store your liquids here to ensure that you don't arrive to your destination with a shampoo explosion all over everything. Fit items like pomade, shampoo, 3 oz + travel liquid containers, cologne/perfume, etc…this pocket is SPACIOUS. (10" Length x 6" Wide)
TSA Removable & Water Resistant Pouch (included) – We included a premium clear, removable, & water resistant pouch for an added layer of protection from shampoo explosions. Quickly pull out the pouch and lay it next to your stuff for easy passage through airport security. Use the swivel hook attached to hang it up in the shower.
Secret Small Pocket – Well I guess this pocket isn't a secret anymore is it? This pocket is inside & flush against the Electric Razor/Taller Items Pocket. It can store rings or other small items that you want to keep from sliding around in one of the bigger pockets. Condoms fit real great. (3" Length x 3.5" Wide)
Large Outer Pocket w/Soft Fleece Lining – This pocket spans the length of the back of the pack and has a soft fleece lining to protect valuables. Store your phone, watch, passport, cords, etc. (9" Length x 6" Wide)
Stowaway Adjustable Strap with Aluminum G-Hook – It's just convenient to hang your toiletry bag. We built a special pocket on the back of the toiletry bag with a stowaway strap with what's called a g-hook. The g-hook keeps a low profile and allows you to hook this bag onto anything.
It's stowaway pocket sits behind the large outer pocket to maximize storage space and stay hidden. Now your toiletry bag can hang anywhere or lay flat. (Strap is 16" Long. Pocket is 3.75" Tall x 6" Wide
TSA Guideline Approved Waterproof Pouch (Included)
Traveling with liquids can be a pain. Shampoo explosions & scanning all your stuff with airport security is the worst. Quickly pull out the pouch and lay it next to your stuff for easy passage through airport security.
We've talked with TSA and are proud to say this bag meets TSA's guidelines for a clear scannable liquids bag.
It also comes with a hanging swivel hook so you can bring it into the shower with ya.
Detailed Specs
Wow congrats for making it this far down the page. This either means you like us a lot…..or you just want some more information. Just so you know, the feeling is mutual…..here's some specs to help you understand the Expeditioner on a deeper level.
Premium Materials, Durability, & Weight
We used premium materials and didn't cut any corners.
Outer Shell – The bag's outer shell is made from Tarpaulin PVC (Non Toxic & the same material used in many dry bags and our first bag, the Explorer). This bag will take a beating, wash easily, and stay light to reduce weight in your pack.
Mesh – We used a Poly & PVC mesh to keep it very washable and durable.
Toothbrush Pocket + Lower Waterproof Pocket Lining – TPU (Thermoplastic Polyurethane) which is waterproof to keep these pockets sealed off from the rest of the bag.
Inside Lining – Poly & TPE (Thermoplastic Elastomer).
Weight – 12.43 ounces
Stretch Goals
Announced Soon!
When will it all ship?
Timeline:
Lifetime Warranty
We are so confident in our product's build that we have added a lifetime warranty – plain and simple. If the bag doesn't hold up for what it was designed for (toiletry carry) then let us know and we've got you covered.
The Explorer
When you need to pack a ton but need to pack a little lighter – the Explorer toiletry bag is 2x smaller. After launching "The Best Premium Toiletry Bag For Traveling" last year on Kickstarter our amazing backers gave us the feedback needed to make the bag better.
Updates to the Explorer since last year:
.4″ Length Added
.4″ Width Added
Premium Zipper Pulls
Aluminum G-Hook + Seatbelt Webbing (to hang easier + stay more low profile)
Do you have our first toiletry bag, The Explorer?
If you already have the Explorer we don't recommend getting this updated version here because you've already got a great bag! We're highlighting the Expeditioner on this campaign because it's a completely new bag design & its use case is for carrying more & longer trips – so you can own both. The Explorer is great for traveling light & packing light while still packing a lot (primarily by packing travel sized items). For reference, that bag is 2.2x smaller than this bag.
We listened to out backers and made a minor change to sizing but don't want to change it's purpose of being slim, lighter, and a more compact.
If you do not have the Explorer and are interested in getting one – we have a pledge level called "Combo Pack (1 Explorer + 1 Expeditioner)". If you want to keep your pledge level for the best price (say you got an early bird) then just add $44 to your total pledge amount (see FAQ above for how to add more than one bag to your pledge). You will be asked to pay the cost of shipping after the campaign ends.
Return Policy
We only used premium products and offer a lifetime warranty. We will repair or replace any bags that somehow don't hold up to do what the bag was designed to be used for. We do not offer refunds or returns on bags that were received as a Kickstarter reward.
We're passionate about creating amazing products and Kickstarter is a way for us to launch our brand. As you've read, Kickstarter isn't a store and rewards are a thanks for supporting the project which is why we cannot offer refunds or returns. Your pledge means so much and we take it very seriously. We will do anything we can to make sure that this exchange leaves with good vibes for everyone involved.
Gravel Team
Risks and challenges
Our manufacturer is extremely experienced and makes some of the worlds most incredible products and even though we have everything in place, there's always a risk working building a new product.
We've made thousands of bags with them that was launched on Kickstarter last year and we learned a ton. Our manufacturer did everything possible to make sure we delivered backer rewards promptly and we are very impressed with how they handled manufacturing of our first toiletry bag version.
We put a lot of processes in place to reduce the chance of errors.
We're very excited to work with them again!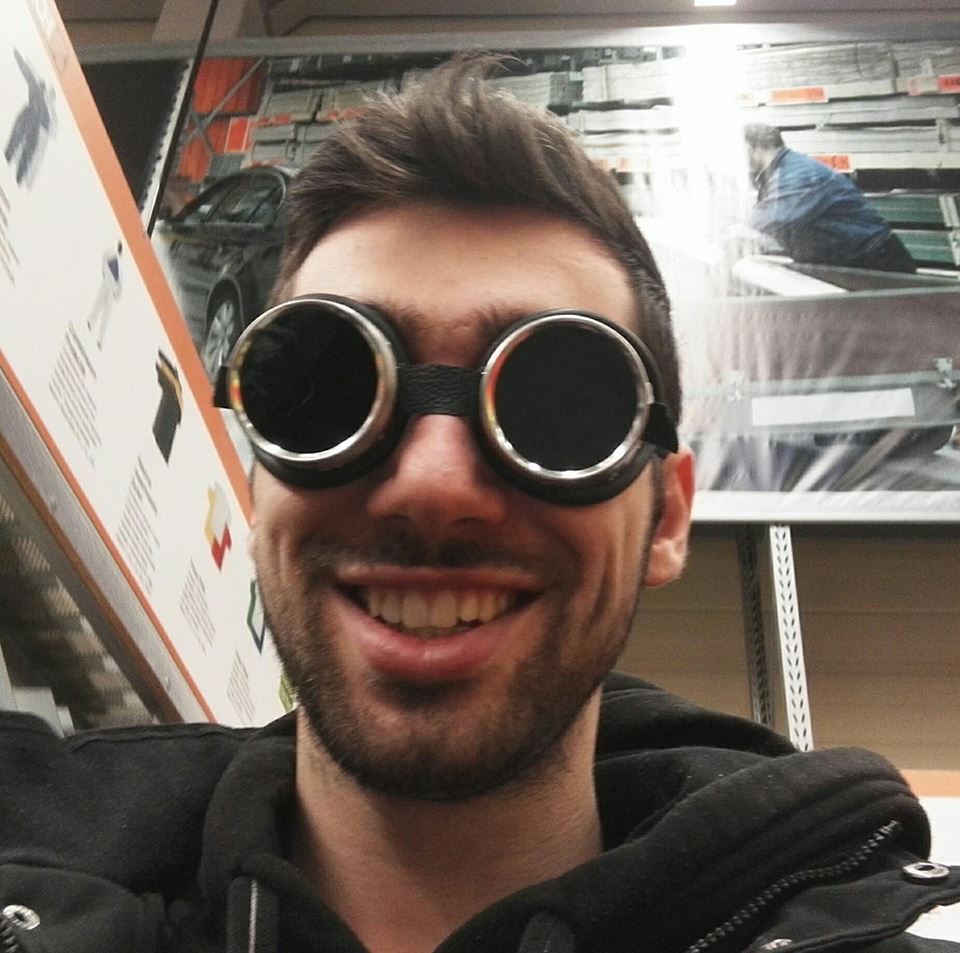 Dragos Cimpean
This project is coming to life. Thank you for showing your support!
Early Bird: 1 Expeditioner Toiletry Bag
Includes:
1 Expeditioner Toiletry Bag
Post Kickstarter Retail Price $69
INCLUDES:
Pledge $59 + $0 shipping cost
1 Expeditioner Toiletry Bag
Includes: 1 Expeditioner Toiletry Bag Post Kickstarter Retail Price $69
INCLUDES:
Pledge $64 + $0 shipping cost
Combo Pack (1 Explorer + 1 Expeditioner)
Includes: 1 Explorer (smaller) Toiletry Bag 1 Expeditioner (LARGER) Toiletry Bag Post Kickstarter Retail Price $118
INCLUDES:
The Explorer
The Expeditioner
Pledge $99 + $0 shipping cost
2 Expeditioner Toiletry Bags
Includes: 2 Expeditioner (Larger) Toiletry Bags Post Kickstarter Retail Price $138
INCLUDES:
Pledge $118 + $0 shipping cost