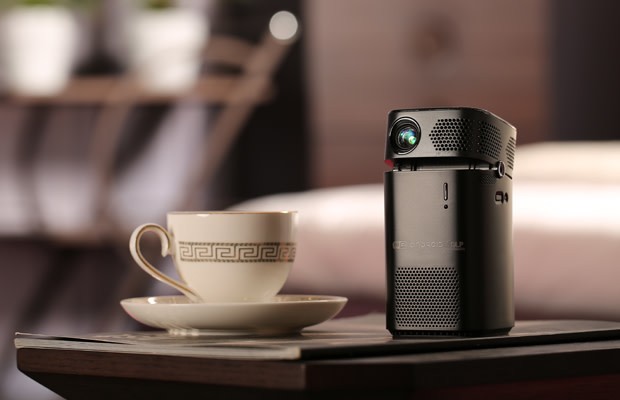 You may put any HTML here. This is dummy copy. It is not meant to be read. It has been placed here solely to demonstrate the look and feel of finished, typeset text. Only for show. He who searches for meaning here will be sorely disappointed.
Unfurtunately this project was not fully funded before the end date.
KERUO L7: Portable Smart Projector have a big screen in your hands.
Legacy Team LA
Meet Keruo L7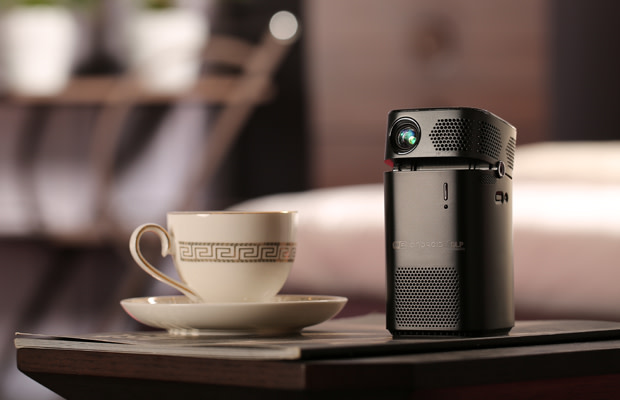 Nowadays more and more people are using their smartphones, tablets and notebooks to enjoy media content. However, due to the limited screen size, it is still not easy to show content to others. The best solution, whether for a business trip, a presentation or a movie, is to have a portable projector.
Most of pocket projectors on the market couldn't reach a perfect balance between: big screen, long utility time, high image quality and small body. Apart from that, a traditional pico projector still needs a tripod to stand, so it's not easy to carry around. To provide everyone with a real portable smart projector, that's why we bring the Keruo L7 to birth. Now everything is different.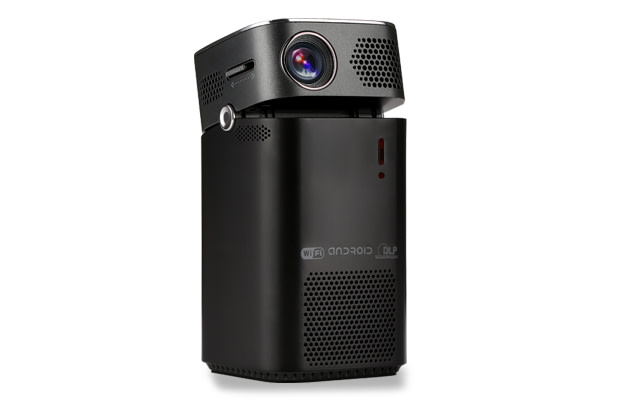 HIGHLIGHTS OF KERUO L7
L7 has an innovative and unique design, which enables an adjustable elevation angle of  15 degrees. At the same time, L7 can do keystone correction automatically, thus we don't need a tripod or other accessories to carry with L7 everywhere.
Designed to be small, L7 won Red Dot Award in 2016.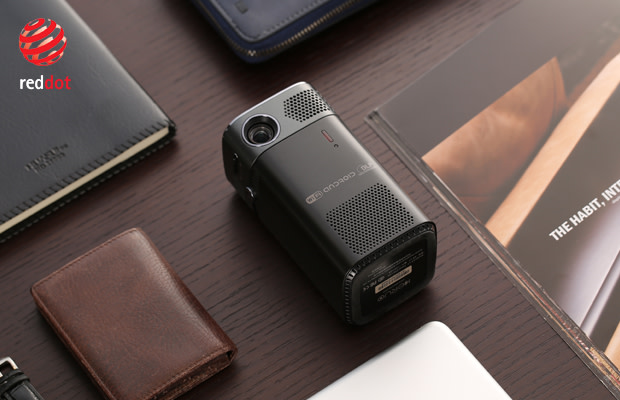 The unique hinge design changes the traditional structure of pico projector. Just get rid of annoying extra accessories.​​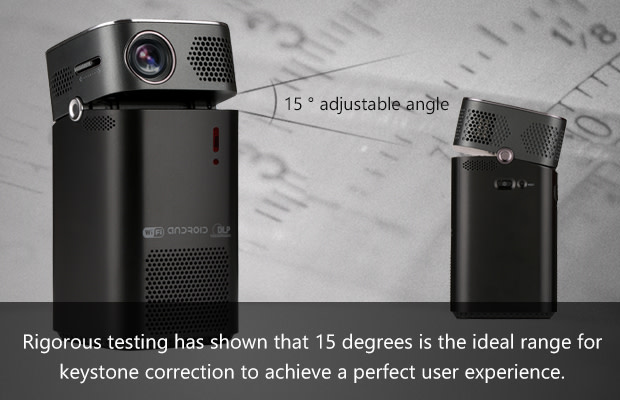 Automatic Keystone Correction


SMART SYSTEM OF KERUO L7
Installed with Android 5.1.1 OS, L7 also provides us with original designed UI interface to help us play films and TV. Download any application you love.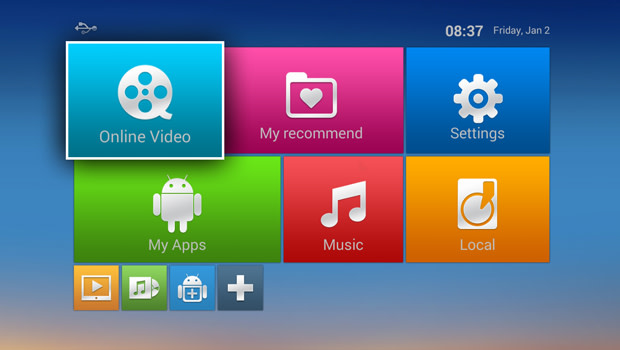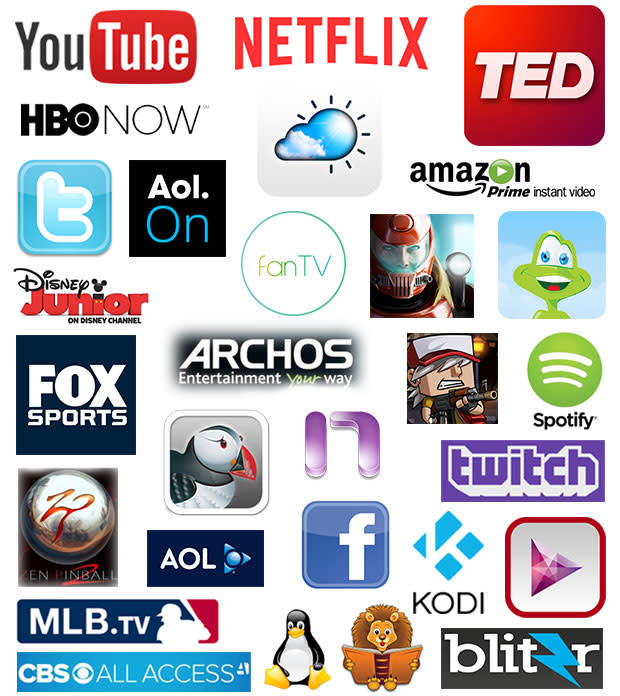 Multiple Streaming Options​
With built-in WIFI module, L7 can stream content wirelessly from your smart-phone, tablet and desktop through mutiple channels including Airplay, Miracast, MIDI, Chromecast and DLNA. It also has a HDMI port and a USB port. Streaming couldn't be simpler.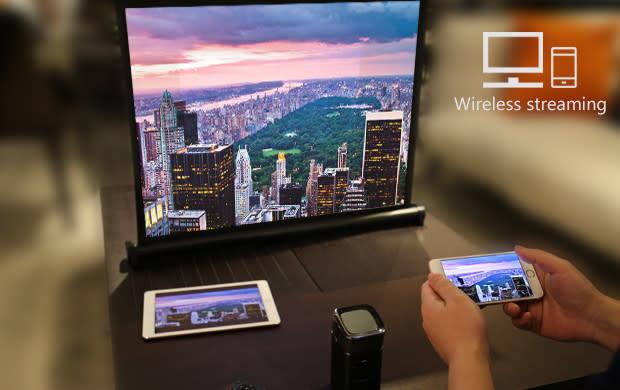 HIGH QUALITY HARDWARE OF KERUO L7

L7 has an LED-based light source (DLP technology) with 30000 hours life time.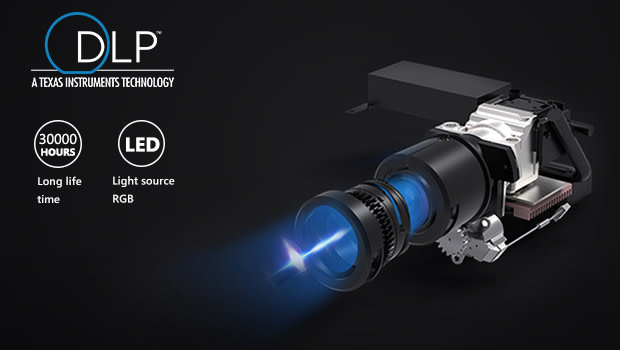 Built-in 3 Watt speaker delivers sound across a broad frequency range with minimal distortion and excellent bass effect. Or we can simply connect external audio through AUX or bluetooth to enjoy professional surround stereo.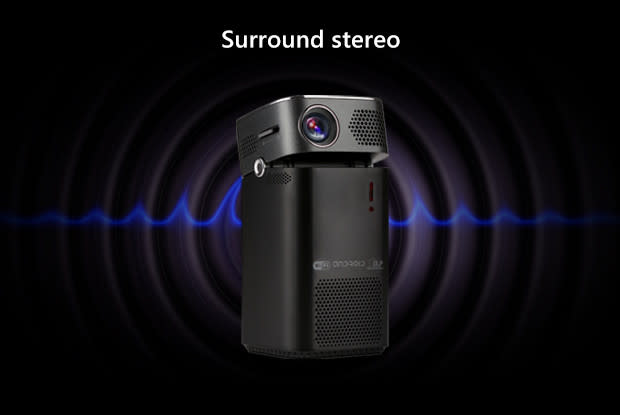 L7 provides fluent HD video playing experience with a S905 64-bit 1.5Gh CPU (Quad-core cortex-A53) and  an eight-core graphic processing chip(Mail 450MP6+2).

Usage Scenario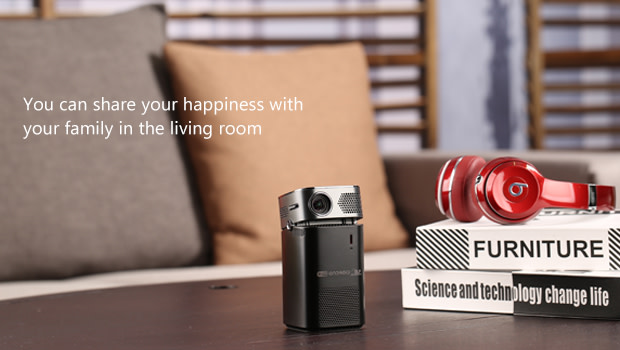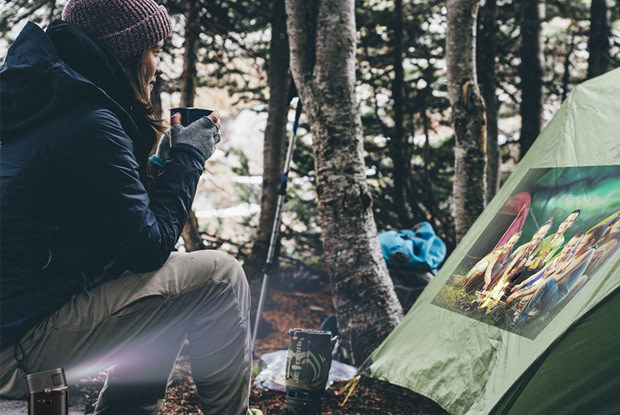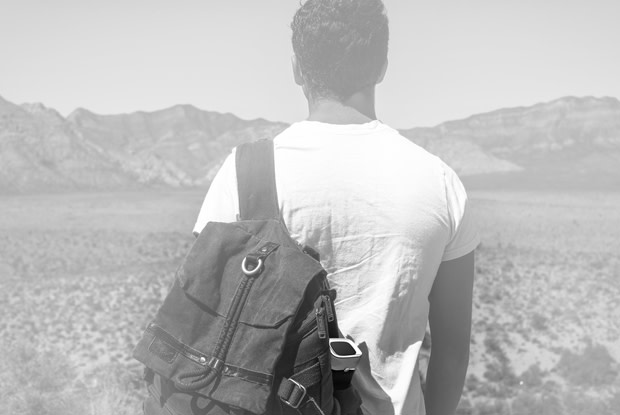 Product Specs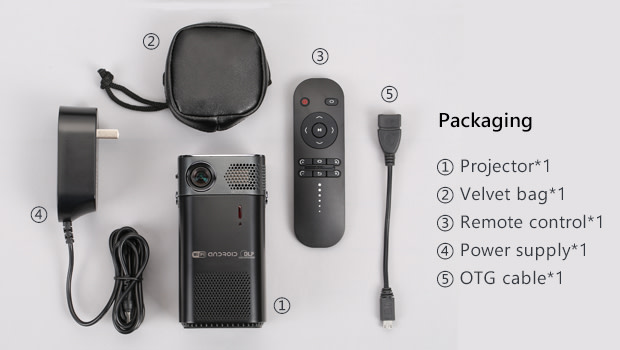 How we developed the Keruo L7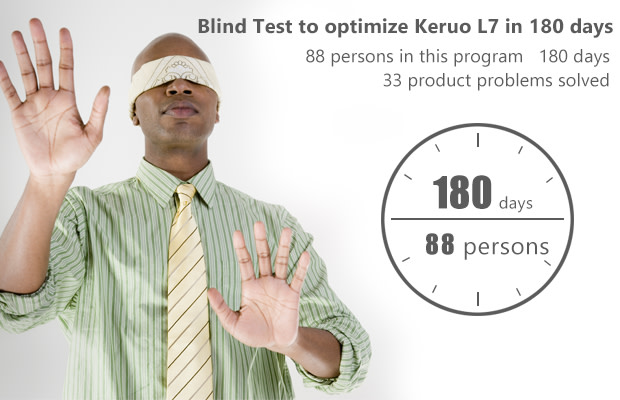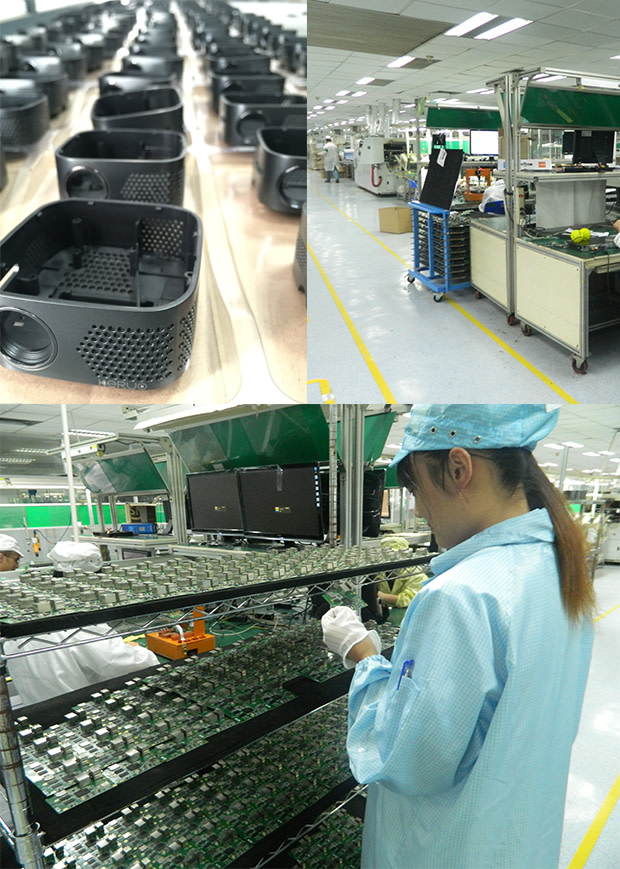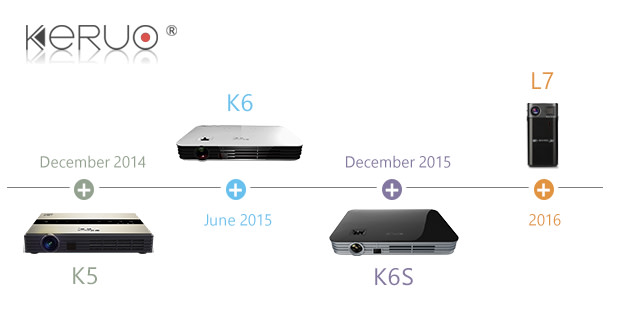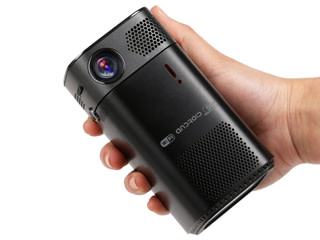 The KERUO L7 Smart Pocket Projector is a super portable projector with built-in intelligent hardware and battery, and designed for low power consumption. Compact and easy to carry around, it uses android-based intelligent systems to achieve large screen dimensions when connected to project mobile phone contents. The KERUO L7 Smart Projector makes it possible to enjoy movies and business files on a large screen and soft lighting, thus reducing the visual fatigue from long viewing sessions.
Legacy Team LA
We are sorry, this project was not fully funded, no backers has been charged. We will keep everyone updated if this campaign is going to be relaunched. Thank you for your support!
Unfurtunately this project was not fully funded before the end date.