You may put any HTML here. This is dummy copy. It is not meant to be read. It has been placed here solely to demonstrate the look and feel of finished, typeset text. Only for show. He who searches for meaning here will be sorely disappointed.
LAER: app controlled laptop sleeve Charger
Charge your laptop (Mac - PC), smartphone and tablet simultaneously wherever you are.
Legacy Team LA

LAER was created to simplify your life. It's an app controlled laptop sleeve that replaces all chargers, adapters, cables and portable batteries with one compact device made for travel and working on the go. Charge your laptop, smartphone and tablet simultaneously wherever you are.
LAER is the only portable battery with a fully customisable voltage setting allowing you to safely charge ANY laptop at the correct voltage using our proprietary software/firmware. Select your laptop model in the ARROE app to automatically change the output.
Features include DC charging for PC, Surface and Mac (MagSafe), USB-C Power Delivery, USB Quick Charge 3.0, QI wireless charging, switchable battery capacity, adapters for all countries, controlled via app, and tracking with TrackR.
OUR FINAL PROTOTYPE IS COMPLETE! CHECK OUT THE UPDATES SECTION FOR IMAGES
Battery Update
We have upgraded the small battery size so now the batteries are 10,000mAh (37wh) for the small battery and 20,000mAh (74wh) for the large battery. All perks come with both!
New iPhone Update
The new iPhone 8, 8 Plus and X all feature built in QI wireless charging and USB C Power Delivery (fast charging). LAER comes with these functionalities built in so you can wirelessly charge your new iPhone and charge it super fast!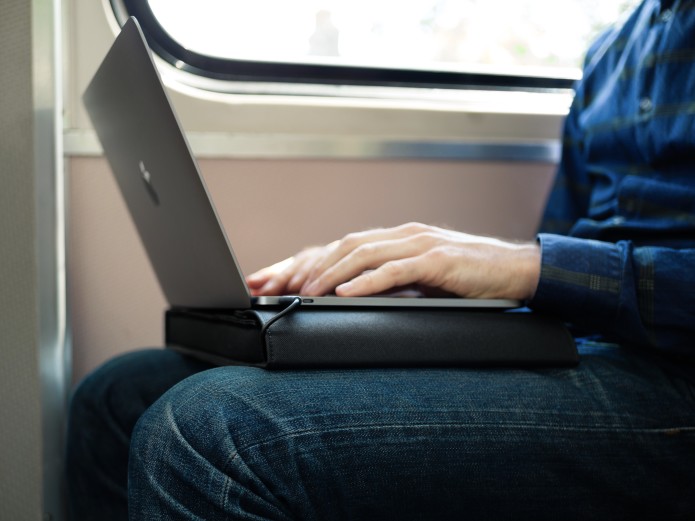 Charge your laptop (Mac & PC), smartphone and tablet simultaneously wherever you are.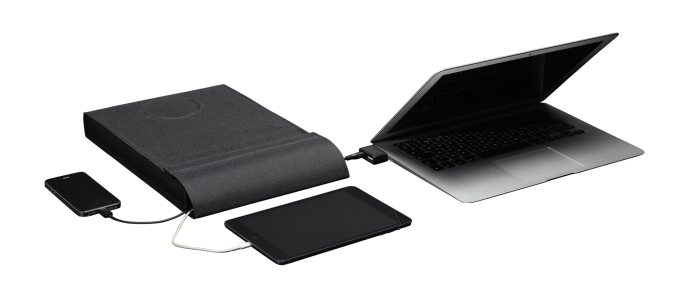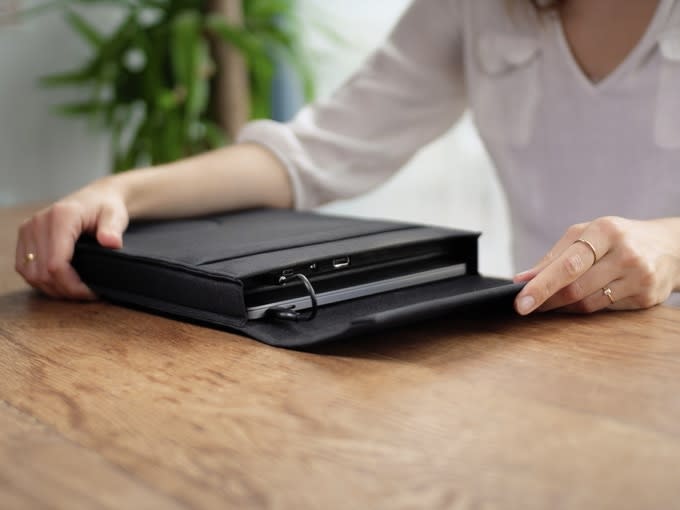 Which would you rather carry?

Use LAER…
While traveling. Instead of having to pack chargers, adapters and power banks you just bring LAER. You don't need an adapter for different countries as LAER comes with all of them.
When charging your devices at night. You can charge all of them via LAER from one socket. You don't need to worry about plugging in multiple devices and power banks separately.
When working remotely. Use LAER to charge all your devices. Plane, train, coffee shop etc.
In between meetings. Charge your devices inside your bag while on the move.
In the morning when you are heading out you just grab LAER with the laptop already inside and charged along with the built in battery.
KEY FEATURES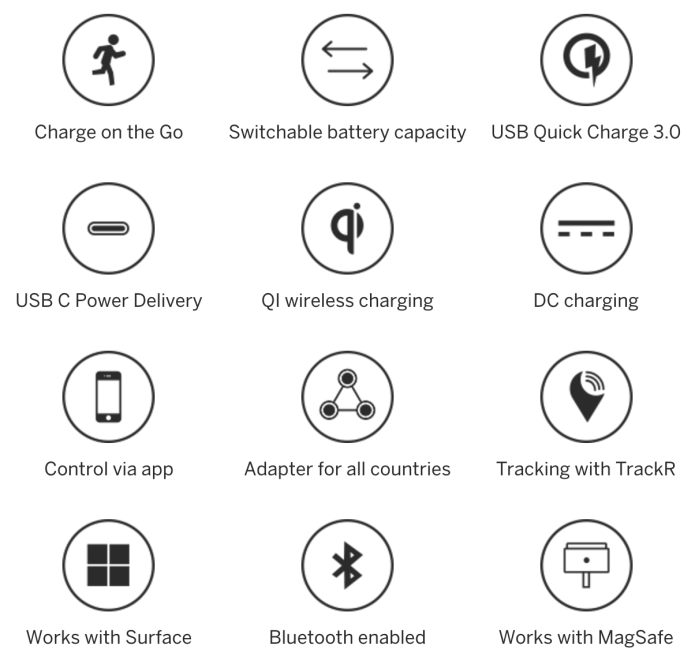 WORKS WITH ALL MAJOR LAPTOP BRANDS

Featured in…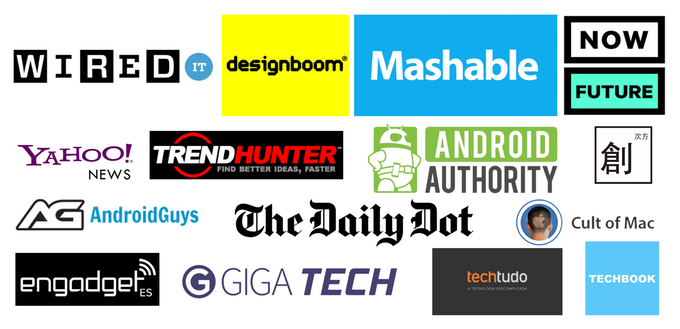 THE SLEEVE
LAER doesn't look like any other laptop sleeve, it's designed to stand out. We designed a composite material specially for LAER allowing the sleeve to be durable, and lightweight.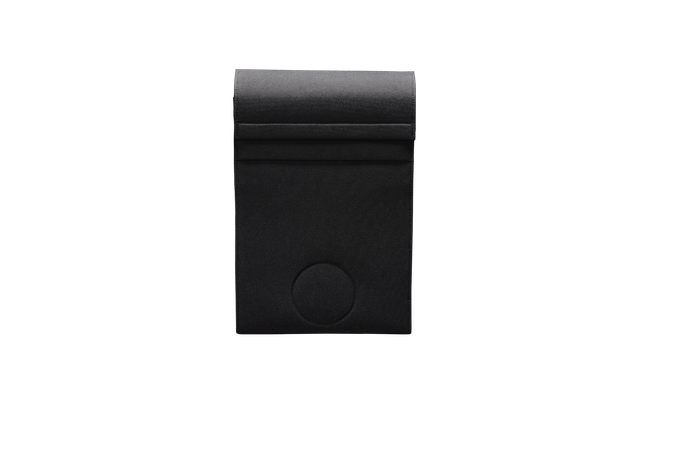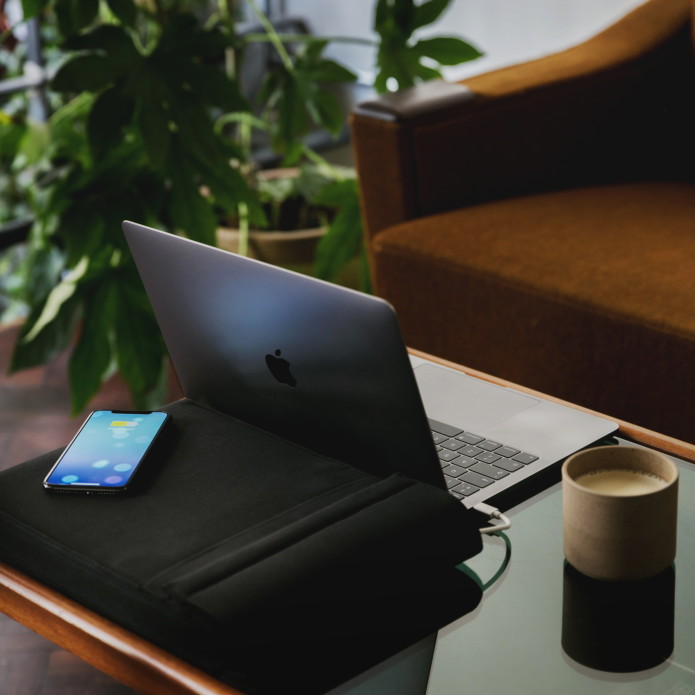 The outer material is a nylon fabric chosen for its durability and aesthetic, the padding is a dense foam to protect your laptop from impact, and the inner fabric is a soft material to protect from scratches.
THE CLOSURE
We designed a closure system that allows you to keep LAER as compact as possible when not in use. Our two magnet system switches between charging and resting modes seamlessly providing extra room for the laptop connectors when needed.
The magnetic closure system also allows you quick, easy access to your laptop whenever you need it.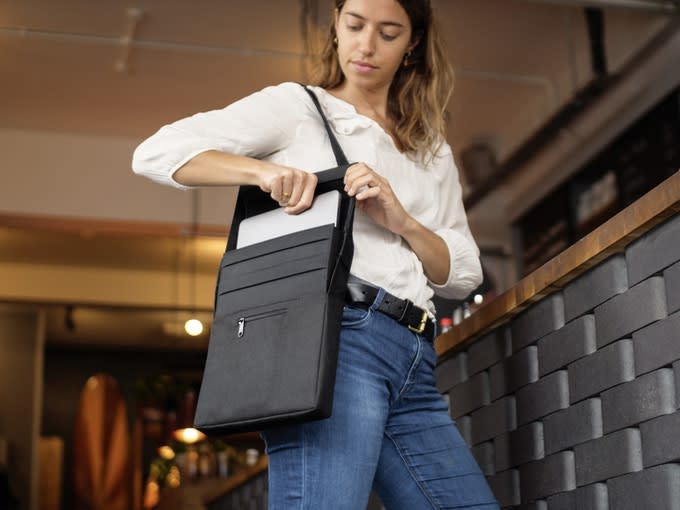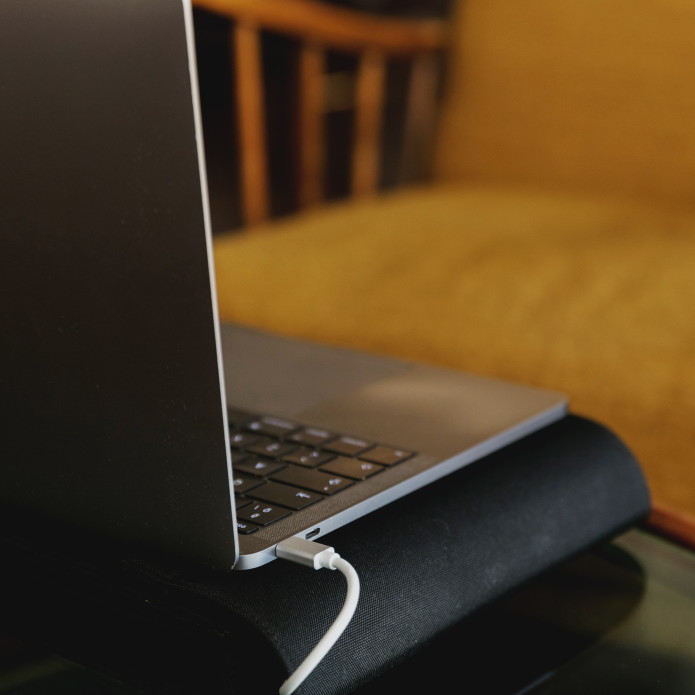 THE BATTERY CARTRIDGE
The cartridge system we designed for the battery allows you to easily switch between lower and higher capacity batteries thereby choosing the amount of power and weight you carry with you that day.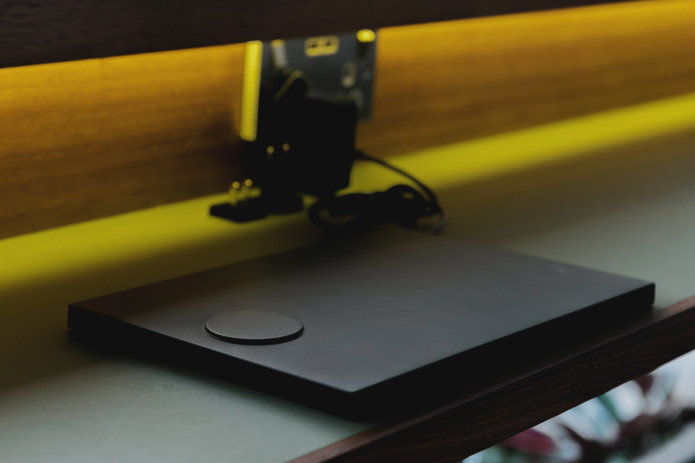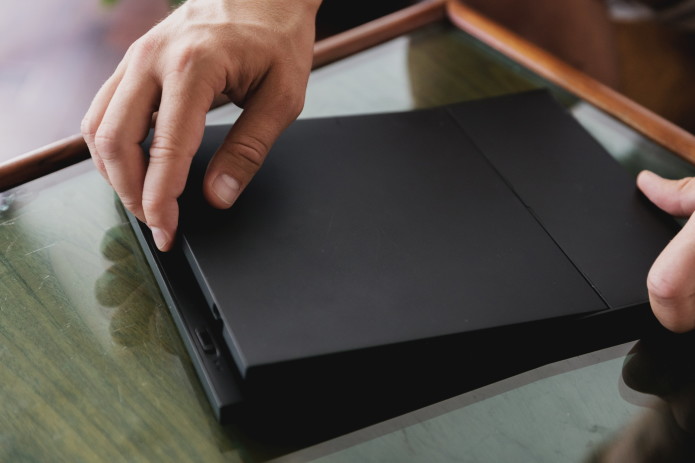 LAER SLING BAG
Travel light with our ultra compact sling bag specifically designed to carry your LAER case. Includes:
Wireless charging for your phone in the front pocket
Back pocket for connectors
Luggage strap for your carry on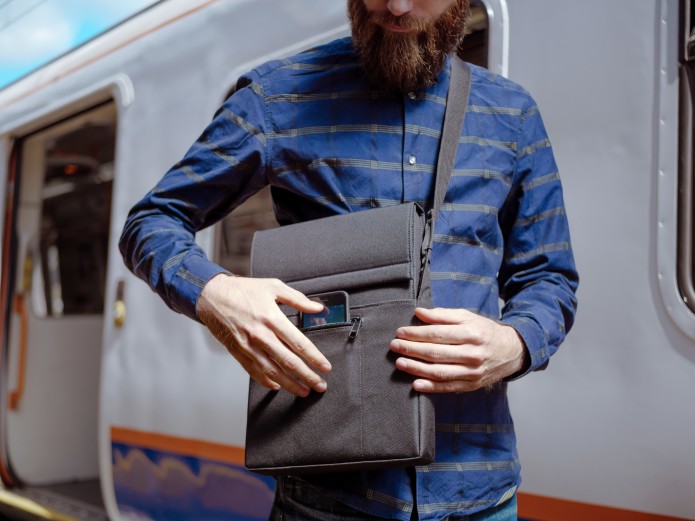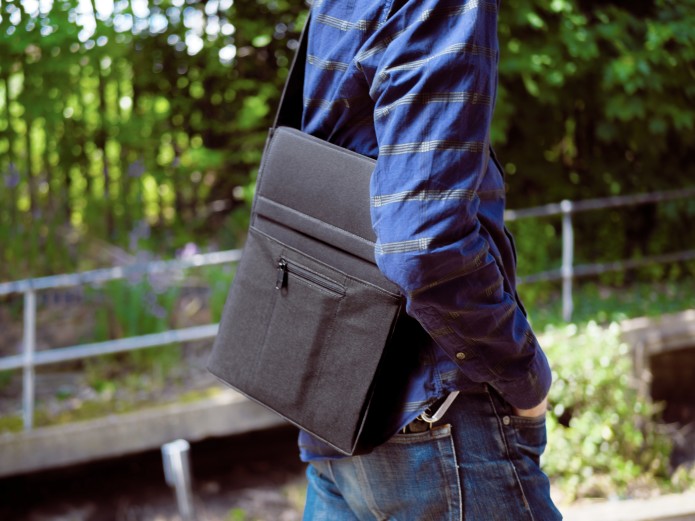 LAER CHARGER
All perks come with the LAER USBC 60w power delivery charger and USBC cable to charge up your LAER device super fast. The charger comes with swappable wall adapters for all countries.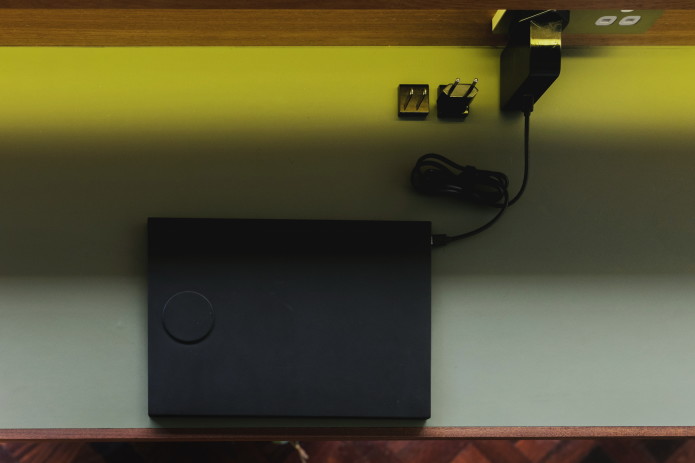 Charging examples for small & large battery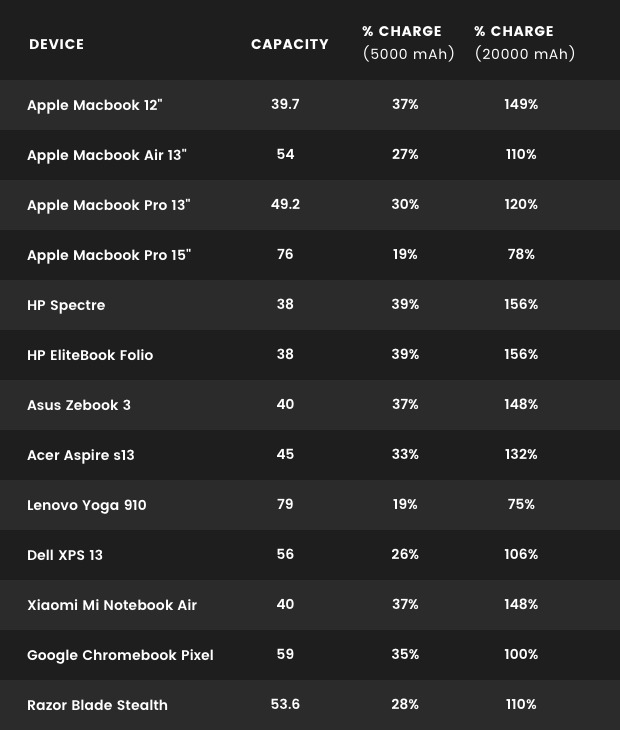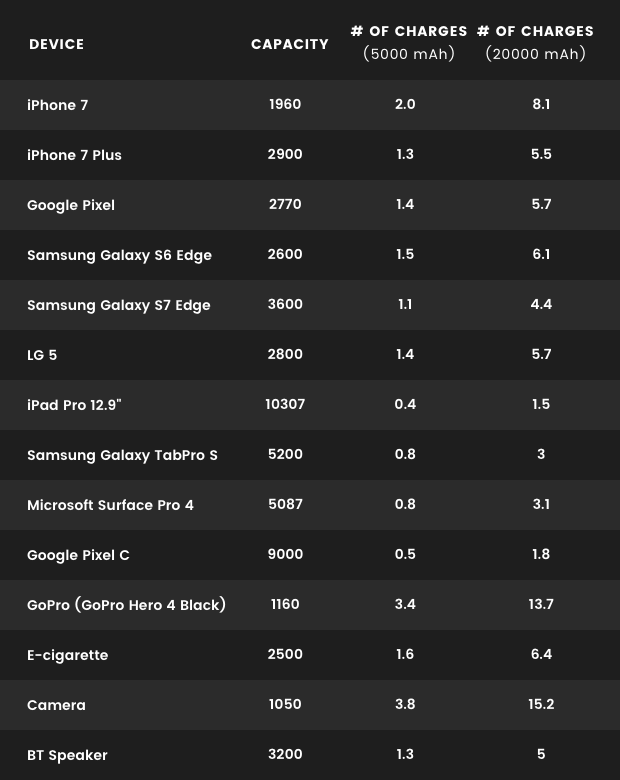 MEET THE TEAM

Based in London, ARROE was founded in March 2016 to find innovative solutions for everyday problems. The aim of our first product is to simplify the user's life by allowing them to charge all their devices simultaneously from one wall socket. We are replacing all chargers, adapters, cables, portable batteries, wireless charging pads with one compact device that is made for travel and working on the go. LAER is the first of its kind, charging devices everywhere, for everyone.
Legacy Team LA
This project is coming to life. Thank you for showing your support!
LAER Pro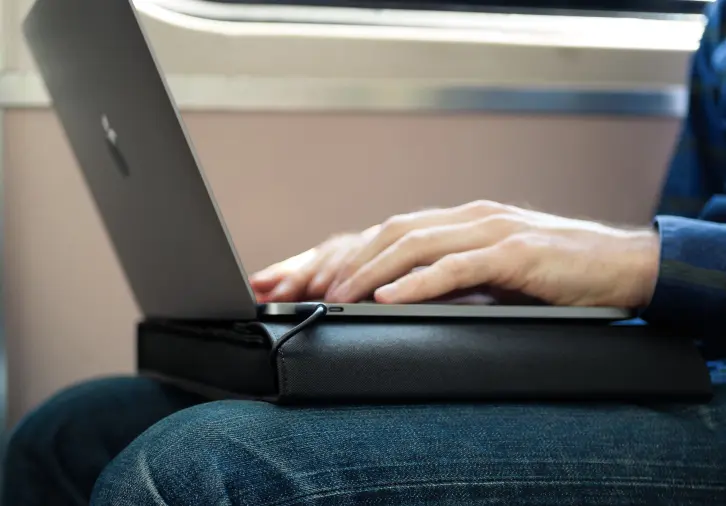 Pledge $150 + $0 shipping cost
LAER Traveler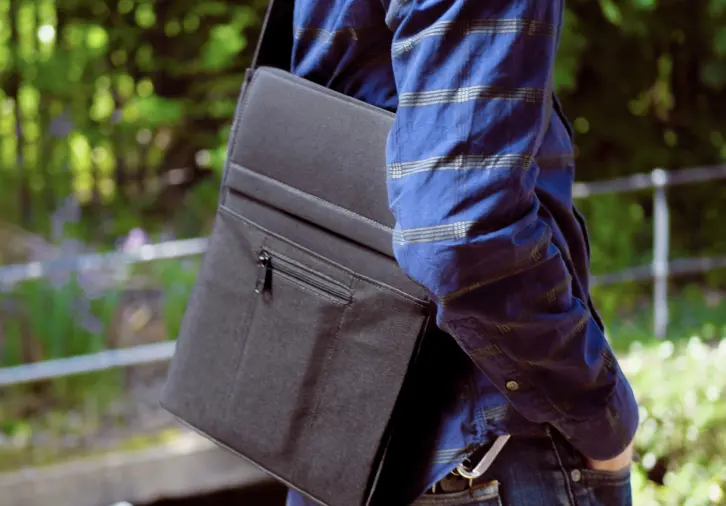 Pledge $170 + $0 shipping cost
LAER Traveler + Qi Receiver
Pledge $185 + $0 shipping cost