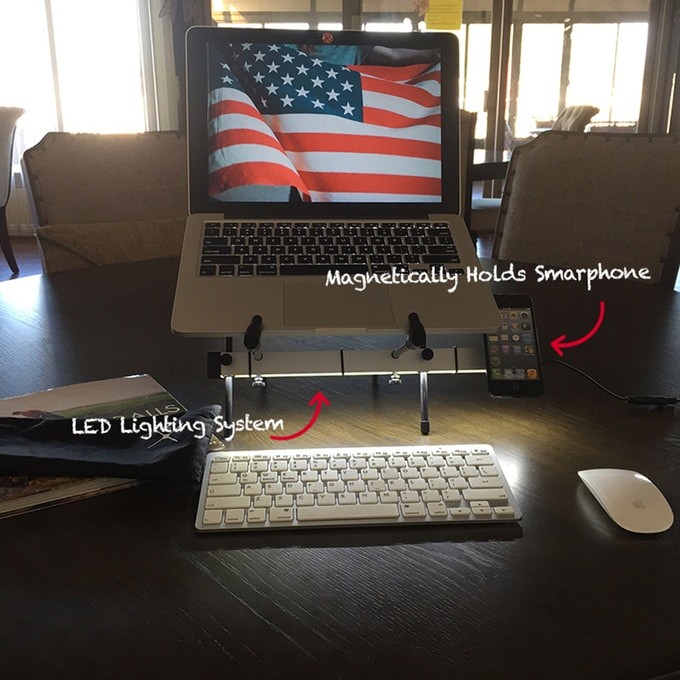 You may put any HTML here. This is dummy copy. It is not meant to be read. It has been placed here solely to demonstrate the look and feel of finished, typeset text. Only for show. He who searches for meaning here will be sorely disappointed.
Unfurtunately this project was not fully funded before the end date.
LED lighted stand Fits all! – lumiXstand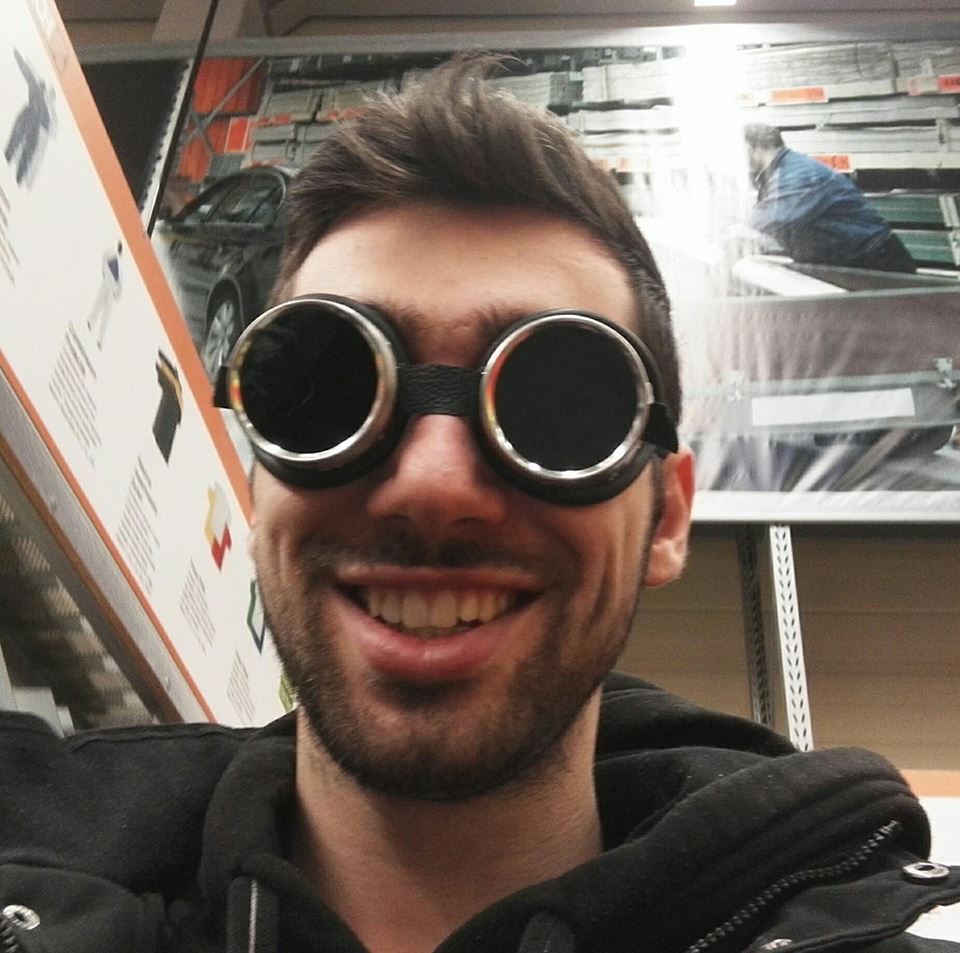 Dragos Cimpean
The LumiXstand is a new interpretation of a laptop stand. Its multipurpose design helps improve ergonomics whether used sitting, standing or just typing. This is the ideal workspace set up for anyone finding themselves sitting for hours at a time while they work; complete with magnetic smartphone holder and the LED lighting system keeps your area well-lit and helps reduce eye strain.
We've integrated a LED light strip into the design with 20 super bright LEDs that will keep your work area well-lit during the day and at night. With the expanded option of a Dimmer Touch Switch, the LEDs make a great night light in illuminating your area or just for ambient light when not using the stand.
An expanded option of an off/on Dimmer Touch Switch with memory allows you to adjust the intensity of the light. It also remembers you last setting for the next time it is turned on.
The LED lights will last a minimum of 50,000 hours and only consume 10-15% electricity of a regular tungsten bulb. A plug-in wall adapter provides the power.
LumiXstand has a secure magnetic holder for your smartphone. The strong rubberized magnet keeps your smartphone at the proper raised viewing angle - within reach but out of the way.
It rotates so you can adjust your smartphone to the position that is most comfortable for you. It works in landscape, portrait, and anything in-between.
Adjust the smartphone holder to your preferred viewing angle.
Four super strong fiberglass rods are inserted into an anodized aircraft grade aluminum 1.0"x1.0 square channel. Like a TinkerToy™ the rods can be adjusted for various heights and angles. Using a laptop or tablet, the lumiXstand can quickly change from sitting with a keyboard to stand up and typing modes. Because the grab rods can be moved in an out and locked, the lumiXstand can virtually hold all laptops regardless of size and weight. Plus, the lumiXstand holds different thicknesses of laptops, tablets in landscape and portrait modes with or without cases.
Sitting for hours hunched over your computer can lead to many problems such as disc & joint injuries, sore eyes, lumbar strains & sprains, shoulder pain, Computer Vision Syndrome (CVS)* and carpel tunnel syndrome just to name a few.
Further, when you are hunched over at a 60° angle looking at a laptop or mobile device, your head puts a 27kg/60lb strain on your neck!
Height adjustment and proper eye level viewing of your laptop screen helps alleviate neck and back pain associated with incorrect positioning of your laptop.
After multiple iterations we redesigned the lumiXstand with many new improvements:
A significant improvement that we made is the addition of the locking thumbscrews which allows for custom adjustments so you can get the position just right! We've included memory O-rings so you can go back to your prior or preferred position effortlessly every time you set up.
Choose from several positions, with an external keyboard and mouse you can use it to position your laptop or tablet at eye-level while sitting or standing.
LumiXstand elevates your screen with a lofty height of up to 28 cm (11 in) bringing it to a comfortable viewing angle. With your laptop or tablet at the correct viewing height and angle, it provides the proper viewing to relieve CVS, reduces the risks of neck and back pain, and spine and hand joint injuries. Just add an external keyboard & mouse, mount your smartphone and you're ready to go whenever and wherever you use your laptop or tablet.
LumiXstand can be raised and transformed into a stable standing stand. Be free to move around your office, cafes or home without being bound to sitting on a chair. LumiXstand raises your laptop or tablet to the proper viewing angle and height so you hands can release tension and type more comfortably while your back doesn't get fixed in one position. Good ergonomics means keeping your body moving and not staying in one position.
LumiXstand can be set to elevate your laptop or tablet to your personal viewing angle and height. Notice how much space there is between the desk and your laptop or tablet in the typing mode. Keeping your laptop or tablet off a surface increases airflow preventing your laptop or tablet from overheating, especially when your laptop or tablet is a little closer to your desk. You will notice a big difference in typing on your laptop or tablet on a flat surface vs. elevating it just a few inches. Soft vinyl holders prevent your device and work surface from scratches.
Because of its "X" design, the lumiXstand has a very large footprint allowing it to support large laptops and tablets whether in the standing or keyboard mode. Its "X" design assures there's no flexing while typing or holding your hands on the laptop or tablet. With its high tensile strength fiberglass rods and the aircraft grade aluminum tube, it can easily support over 95 pounds (43 kg)!
The tips of the rods and grips have soft vinyl caps preventing scratches on surfaces as well as on the surfaces of supporting desks, tables, etc.
Keeping your laptop or tablet safe and stable while raised up off your desk is extremely important. The lumiXstand's design securely grips your laptop or tablet, keeping it safe from unexpected knocks.
Laptops get extremely hot when using on a flat surface with no air circulation. Because of the ingenious design of the lumiXstand, your laptop is always elevated above your desk allowing air flow where it counts most. It keeps the air flowing and your laptop cool no matter if your using it sitting, standing or typing. It also insures that you wont mistakenly spill liquids on your laptop.
Cable clutter looks bad even when you have a large workspace. The cable wire management system utilizes 3 o rings on the extrusion plus two 3/4" wrap around cable sleeves which holds the charging wires for your smartphone, laptop or tablet, standard off/on switch and the enhanced option of a Dimmer Touch Switch against the right or left rod for convenient access to the switch. This system keeps your desk neat and tidy.
The lumiXstand is the only laptop/tablet stand to offer multi-functionality such as instantly transforming from a sitting to standing to typing modes in just a few seconds. Custom linear tote holds the lumiXstand plus any accessories such as chargers, usb cords etc. All you need to do it pop it in your purse, backpack or briefcase and your ready to go. It fits easily into a carry and back pack without taking up much room. The dimensions for the lumixstand with the power adapter in the carry tote is only about one pound.
Grips easily adjust in and out to accommodate your laptop or tablet with or without a case.
When not using the lumiXstand to hold your laptop or tablet, use it as a desk light and smartphone holder. Simply insert the third fiberglass rod into the end of the tube and it converts to a standalone desk light.
Support Tube: 35.56 cm X 2.54 cm X 2.54 cm (14 in X 1 in X 1 in)
Materials: Anodized aircraft grade aluminum, high tensile strength fiberglass rods, vinyl cushioned ends
Rip Stop Nylon Linear Tote
Power adapter off/on switch
Power Adapter: AC/DC Adapter, Input 100-240V AC 50/60Hz, Output 12V DC
Optional Dimmer On/Off Touch Switch
Reference
*CVS - Computer Vision Snydrome - "Computer Vision Syndrome, also referred to as Digital Eye Strain, describes a group of eye and vision-related problems that result from prolonged computer, tablet, e-reader and cell phone use." American Optometric Association, ccomputer vision syndrome
Story and Prototypes
The idea of the lumiXstand was set in motion almost three years ago with the Versi Stand which was a desktop stand for tablets. Realizing there was a need for a more portable ergonomic stand, we developed the first Stand Up Stand in a Tube. After many improvements, the first X Stand was created. While this is still a very strong multi-functional laptop/tablet stand, we decided to elevate it even further by designing our current lumiXstand with LED light, locking rods, stronger magnet and other improvements.
As a practicing optometrist, I have often seen patients suffering from C.V.S. (Computer Vision Syndrome). The symptoms affect everyday users and are worse for gamers, writers and other heavy users. As an inventor and industrial designer, I produced several designs and solutions to minimize or help eliminate the symptoms of C.V.S.and poor posture, shoulder, back and neck stress.
There are many laptop/tablet stands on the market today that don't offer a fraction of what the lumiXstand offers. The lumiXstand has no plastic to crack, no pivot points to break and no wood to warp. Staying true to our evolving desire to make the best ergonomic, multi-functional, portable stand, we are committed to say that the lumiXstand was built to last a lifetime.
We firmly believe in hand crating products in the USA, California, and stay true to this today.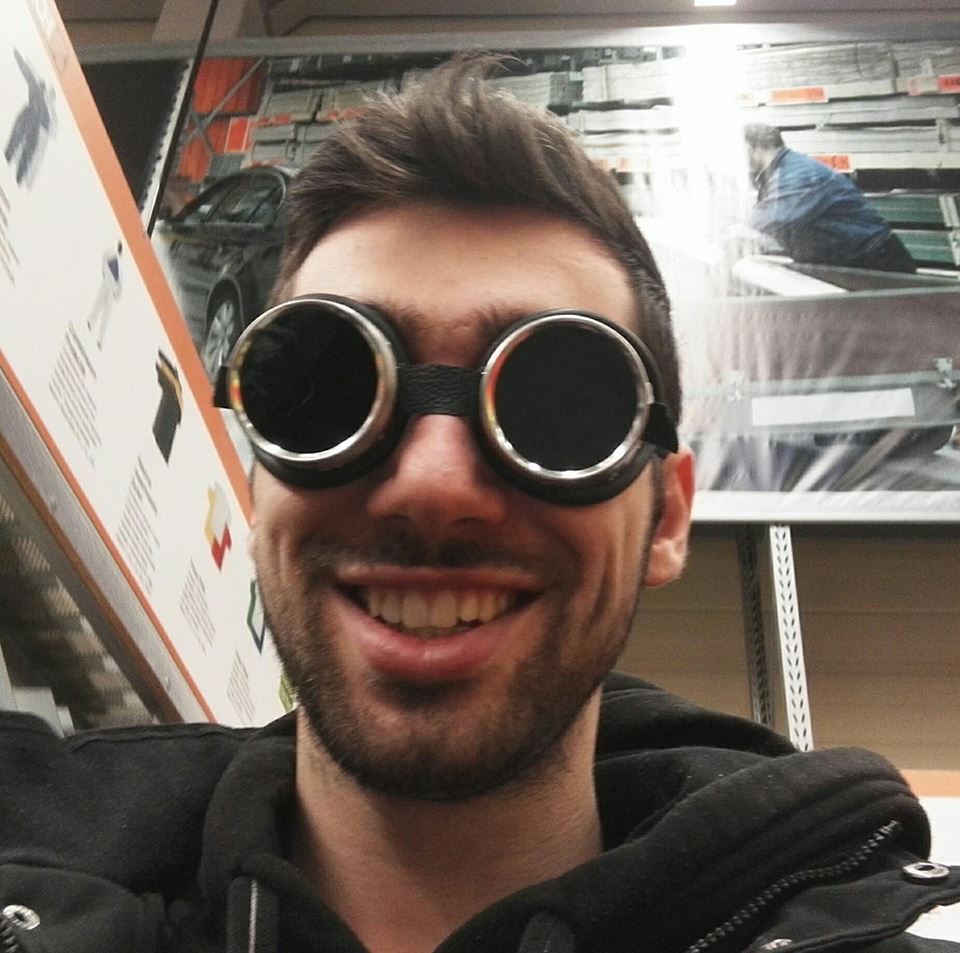 Dragos Cimpean
We are sorry, this project was not fully funded, no backers has been charged. We will keep everyone updated if this campaign is going to be relaunched. Thank you for your support!
Unfurtunately this project was not fully funded before the end date.