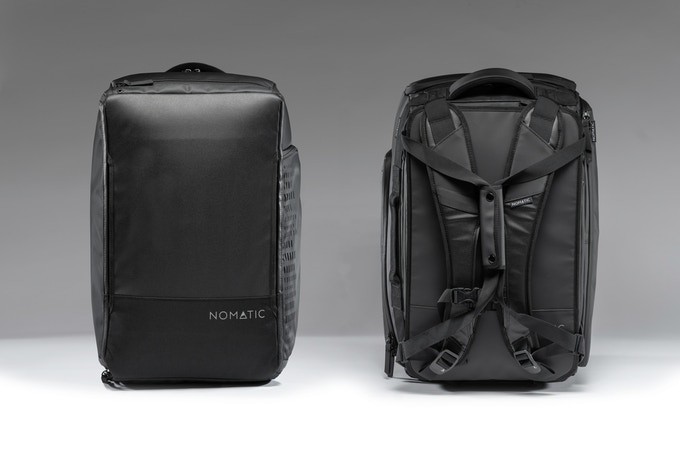 You may put any HTML here. This is dummy copy. It is not meant to be read. It has been placed here solely to demonstrate the look and feel of finished, typeset text. Only for show. He who searches for meaning here will be sorely disappointed.
NOMATIC A travel bag that can do anything
The perfect travel bag
Legacy Team LA
Legacy Team LA
This project is coming to life. Thank you for showing your support!
One 30L Travel bag
30L TRAVEL BAG BUNDLE $309.99 USD Includes waist straps, shirt organizer, toiletry bag, compressions cube & vacuum bag
Pledge $305 + $22 shipping cost