Oriyami - The lunchbox that folds from fat to flat
Oriyami is the lunchbox that folds down as slim as your notebook!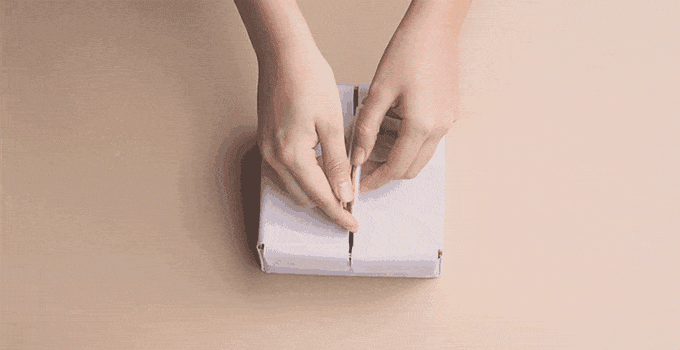 Locodor Team LA
About
Risks and challenges
At this stage we are in contact with several manufacturers to find the best fit.
Due to magnets, the cost to manufacture may be fairly high. However, once we are successfully funded, we will set up a trip to the factory to discuss material and manufacturing details in person.
Stringent quality checks will be done before we ship out the products to you to ensure that you only get Oryamis that are the cream of the crop.
We are still reviewing and refining some aspects of the Oriyami but with these changes, the Oriyami will only be improved.
Learn about accountability on Kickstarter
Locodor Team LA
We are sorry, this project was not fully funded, no backers has been charged. We will keep everyone updated if this campaign is going to be relaunched. Thank you for your support!
REFILL PACK
A pack of 50 paper sleeves for your Oriyami.
Includes:
1x pack of 50 paper sleeves
Pledge $20 + $0 shipping cost
EARLY BIRD
Early bird gets the worm!
Includes:
1x Oriyami
1x pack of 30 paper sleeves
Pledge $35 + $0 shipping cost
KICKSTARTER SPECIAL
Our way of saying thank you for helping us get started.
Includes:
1x Oriyami
1x pack of 30 paper sleeves
Pledge $40 + $0 shipping cost
EARLY BIRD | DINNER FOR TWO
Get a pair for you and that special someone.
(33.50 SGD each)
Includes:
2x Oriyami
2x pack of 30 paper sleeves
Pledge $67 + $0 shipping cost
DINNER FOR TWO
Get a pair for you and that special someone.
(38.50 SGD each)
Includes:
2x Oriyami
2x pack of 30 paper sleeves
Pledge $77 + $0 shipping cost
EARLY BIRD | FAMILY FEAST
Share the joy with your family.
(32 SGD each)
Includes:
5x Oriyami
5x pack of 30 paper sleeves
Pledge $160 + $0 shipping cost
FAMILY FEAST
Share the joy with your family.
(37 SGD each)
Includes:
5x Oriyami
5x pack of 30 paper sleeves
Pledge $185 + $0 shipping cost
BUFFET BASH
Form a lunch club with your colleagues!
(36.5 SGD each)
Includes:
10x Oriyami
10x pack of 30 paper sleeves
Pledge $365 + $0 shipping cost
EARLY BIRD | BUFFET BASH
Form a lunch club with your colleagues!
(31 SGD each)
Includes:
10x Oriyami
10x pack of 30 paper sleeves
Pledge $310 + $0 shipping cost