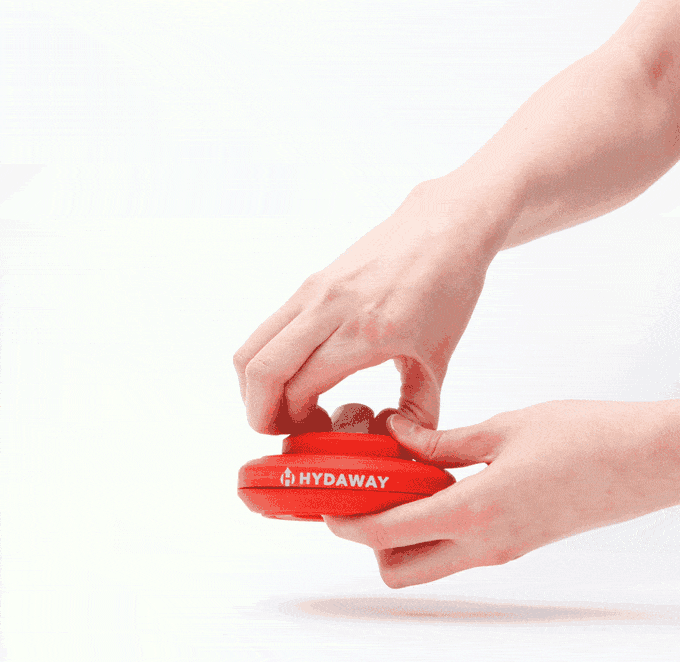 You may put any HTML here. This is dummy copy. It is not meant to be read. It has been placed here solely to demonstrate the look and feel of finished, typeset text. Only for show. He who searches for meaning here will be sorely disappointed.
Unfurtunately this project was not fully funded before the end date.
HYDAWAY. The world's most collapsible water bottle, reborn.
Legacy Team LA
About
Save
Risks and challenges
We're so passionate about this project, that we're committed to doing everything in our power to solve any challenges that may arise along the way – that's a promise!
Here are a few risks and challenges that we can think of:
Product Manufacturing Delays
• We've produced a small run of samples and we feel confident that a large production order will be successful; however, it is common that factories can have unforeseen setbacks.
• We plan to stay in constant communication with our manufacturer including working on-site to resolve any challenges that may arise.
Shipping Delays
• Shipping a large number of products at once can be a daunting task for a small team.
• To help us with this challenge, we've segmented the shipping process into groups.
• Early birds will get their products first. Regular orders will get their products second. All other orders will be processed as soon as possible after the Kickstarter orders have been sent out.
Lost Packages
• We've had some experience shipping products internationally, including lost packages.
• Even if it means sending out a product three times, we are committed to make sure it gets into your hands.
Questions about this project?
Legacy Team LA
We are sorry, this project was not fully funded, no backers has been charged. We will keep everyone updated if this campaign is going to be relaunched. Thank you for your support!
Unfurtunately this project was not fully funded before the end date.