You may put any HTML here. This is dummy copy. It is not meant to be read. It has been placed here solely to demonstrate the look and feel of finished, typeset text. Only for show. He who searches for meaning here will be sorely disappointed.
Unfurtunately this project was not fully funded before the end date.
VARIANT | A Different Standard of Affordable Timepieces
High quality, premium watches with Swiss-made movement, Sapphire Crystal, 100M Water Resistance, and swappable straps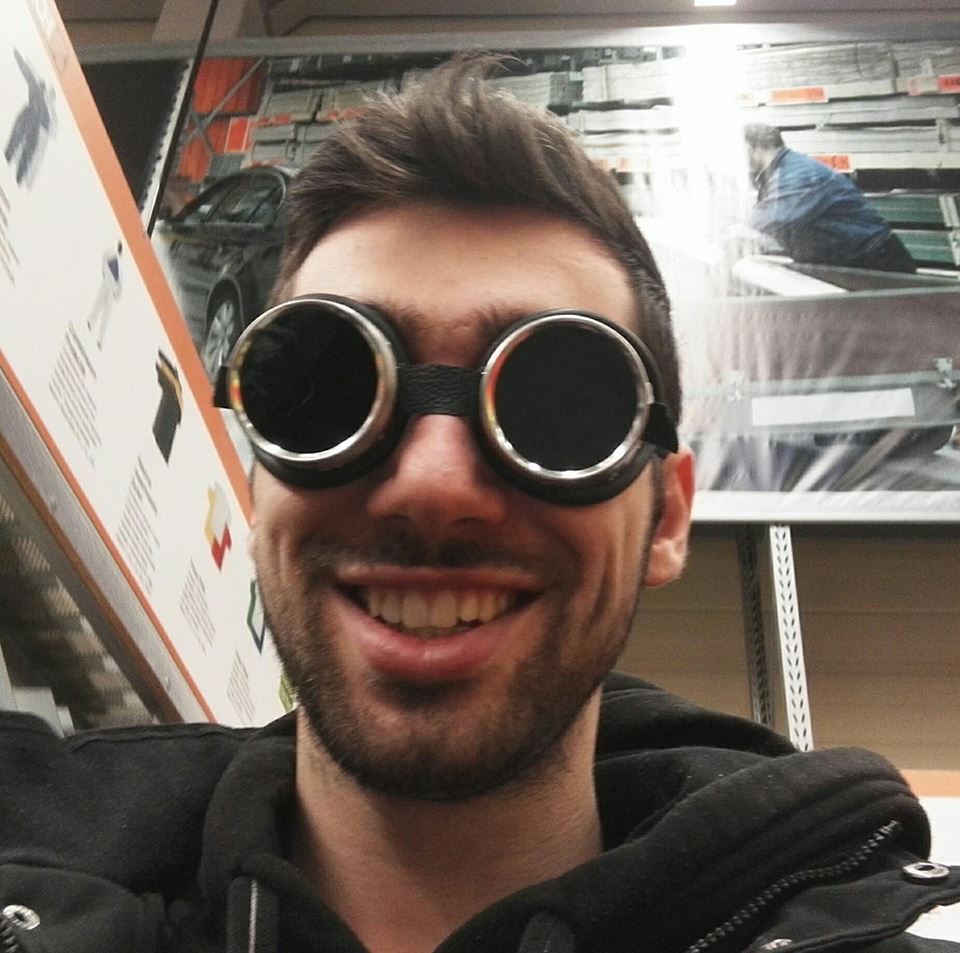 Dragos Cimpean
Variant, by definition means "Different from the Standard."
This is the basis for which our company was formed.
Simply put, we just love watches and want to create original, high-quality timepieces that are designed with a striking aesthetic and functionality at a reasonable and honest price that reflects the components and materials that have been used. We believe that style and affordability DO NOT need to come at the expense of quality.
Our first collection, the VA-01 series represents everything we love in a versatile everyday watch that can be worn dressed up or down. This collection is Unisex in style and design.
*Note - All photos in this project are of the pre-production prototypes of the VA-01. Refer to the notes at the bottom of the project for details on items that will be updated for the production version.
Our original timepieces draw inspiration from other watches we love and would want to wear. We wanted to create a modern watch with a timeless design that is uncluttered, yet visually interesting. Clean in design, but will stand out in the sea of "minimalist" clones on the market today.
Unlike many of the "affordable luxury" brands on the market today that choose style over substance, we don't believe you need to compromise one over the other. We've packed our VA-01 series with high-end components and features that people usually pay a premium for.
Case: Brushed and Polished Surgical Grade Stainless Steel Plated in Steel, Gold, Rose Gold, Black (PVD Matte)
Size: 40 mm (48 mm lug to lug) / 20 mm Lug Width / 5 mm Crown / 7.7 mm Thick
Water Resistant: 100 M / 328 Feet / 10 ATM
Crystal: Flat Triple Layered Anti-reflective Coated Sapphire Crystal.
Dial: Applied Indices. C1 (Blue) Lume Applied on Hands and Pips on Reflector Ring. Date Window (3'o clock) and Small Seconds Subdial.
Movement: Swiss Made Ronda 6004.D Quartz Movement, 5 Jeweled
Battery Life: Renata Swiss Batteries, 25-40 Month Battery Life.
Strap: Genuine Calf Leather / Stainless Steel Milanese Mesh / Easy Release Pins
Warranty: 2 years
By offering the VA-01 collection directly via Kickstarter we are able to cut out the retail channel, middlemen markups, brand exclusivity/scarcity, and offer a $450* watch for a fraction of the price.
*What some of these companies below are charging for comparable models
It's ridiculous that some of these companies are marking up their prices up to 100x the value for a subpar or similar product!
Case
For the case, we utilized premium surgical grade 316L stainless steel for its strength and corrosion resistance. The mixture of brushed and polished surfaces allow for the premium look and feel of our timepieces. At a 40 mm diameter (48 mm lug to lug), and 7.7 mm thickness, it is the perfect for any wrist!
Most companies are okay with their watches being minimally water resistant with 3-5 ATM being the standard. That's cool, we're not them and believe that it's better to over-engineer our watches than to not.
All of our timepieces are rated at 10 ATM water resistance, meaning you can go for a swim or even scuba dive in a depth of up to 100 meters or 328 feet without worry. (The leather straps are not water-proof)
Crystal
Our timepieces are equipped with triple layered anti-reflection coated Sapphire crystal which is one of the most scratch resistant materials available to ensure your view of the dial will always be unobscured and pristine.
Dial
Multi-layered dial with hand applied polished hour markers, along with a unique radial CD cut pattern help give our dial a more premium look. The small seconds subdial adds a bold contrast in the design. The date window at the 3'o clock then completes the functionality of the timepiece.
C1 Superluminova lines the reflector ring as well as the hands to enhance low light to no light functionality.
Movement
UNLIKE many companies that use lower end movements with plastic components to save on costs, we went with a movement made by Ronda, a Swiss company which has a long track record of creating precise, reliable movements.
The Swiss-made Ronda caliber 6004.D is a 5 jeweled, gold plated and completely metal movement, meaning it is resilient and fully repairable should anything happen to it.
Why Quartz?
While we definitely love our hand wound and automatic movements, there is something about the ease and efficiency of a good quartz watch. You set it, forget it, and it's good to go.
-10/+20 secs variation a Month
Whereas some autos -10/+20 secs in variation a Day
Straps
All straps are 20 mm wide
To keep the price affordable given the materials and level of craftsmanship we are using, we have a minimum number of watches that we need to order, and that's where you come in. By backing our project, you will help us pay for the first production run, and in exchange you will receive a beautiful watch with an impressive spec sheet at a highly discounted price!
How we're able to offer such affordable prices.
Cutting out the middlemen to save you money! Heard that before? We're sure you have, but hey, that's the idea! We are trying to offer you the best price without overly marking up a product more than it actually costs us to produce it. Honesty and transparency are very important to us as a company.
After over a year of designing, prototyping, revisions, and preparation for this campaign, we are finally at this stage. The plan from here on out will be as follows:
With our suppliers ready to go, we need your help to place our first purchase order. Your support will go towards helping us bring our dream into reality.
Thanks again, and don't forget to share our campaign with your friends and family! (or just about anyone really!)
Check out these links below to see more!
As noted at the beginning of the campaign, this will be where the changes for the production version will be shown.
1. The date dial on the all black model will be changed from white to the reverse (black with white numbering).
2. The addition of lume pips around the hour indicators on the reflector ring, allowing for increased night/low light functionality (on all models).
Yup, we're best friends that share a love of watches! Another thing I'm sure you've heard before, but it's the truth. We founded VARIANT as a means to create our ideal watches, make them accessible to the masses, and hopefully our passion gets other people interested in learning about and getting hooked in the wonderful world of watches.
For those who have never owned a watch, we would love VARIANT WATCHES to become your gateway drug to horology. To those already well versed, well, we would love the chance to become another quality addition to your collection.
Shipping
We will ship VARIANT watches worldwide, with the exception of Argentina, Belarus, Cuba, Iran, Iraq, Lebanon, Libya, Myanmar/Burma, North Korea, Russia, Somalia, Sudan, Syria and Yemen.
Please note that you may be responsible for duties, fees and taxes applicable in your region.
Free shipping in the US
International shipping costs: $10
Duty/VAT charges: If you live outside of the US, you will be responsible for any applicable duty/VAT charges.
Customs: Some countries are known for being very slow with customs, and you probably know if you live in one. We're sorry that we can't put a magic stamp on our packages to help them get through faster.
ESTIMATED DELIVERY
We will start fulfilling orders mid January 2018. While we do not expect this deadline to change, it is possible the estimated shipment month may be updated. We will do everything in our power to get these timepieces on your wrists as soon as possible, but not at the expense of quality. If at any time you would like an update, please either check the "Updates" section of our Kickstarter Campaign, or feel free to email us at hello@variantwatches.co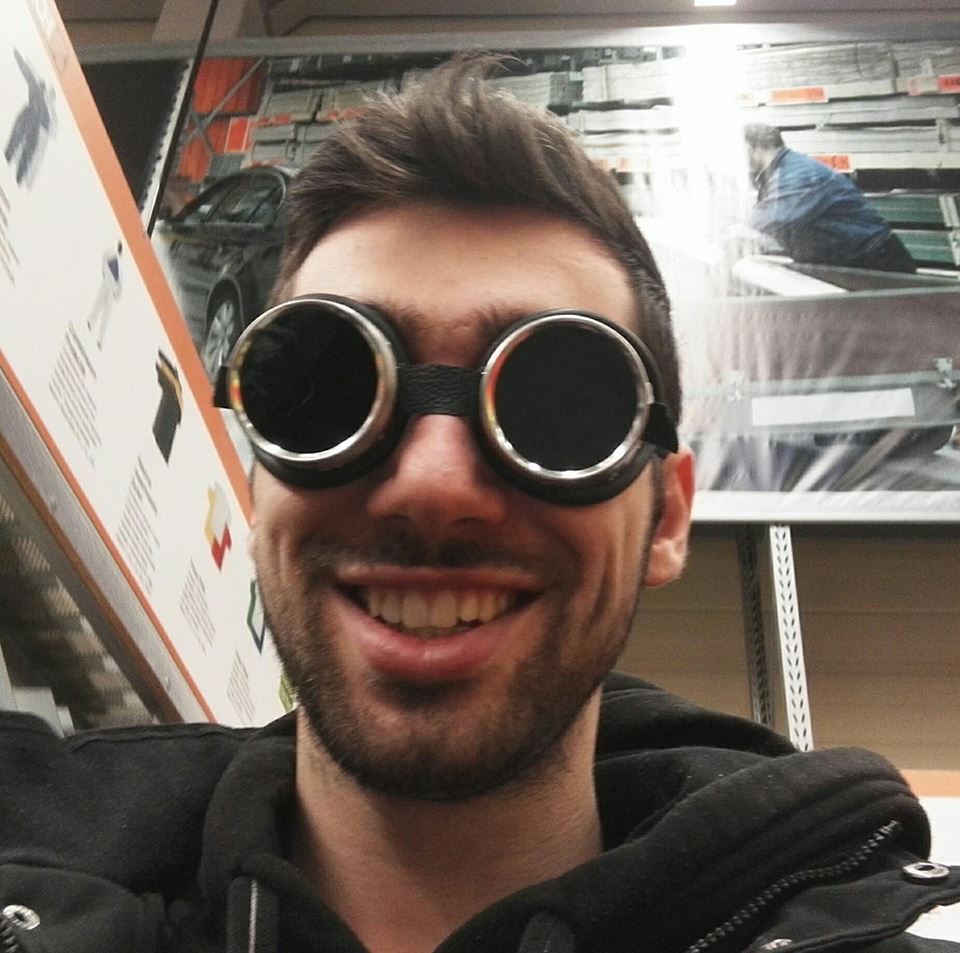 Dragos Cimpean
We are sorry, this project was not fully funded, no backers has been charged. We will keep everyone updated if this campaign is going to be relaunched. Thank you for your support!
Unfurtunately this project was not fully funded before the end date.